| | |
| --- | --- |
| | Copy of Passport |
NOTE: We are currently unable to process this service
Here, you can learn about the copy of passport, which is required for overseas procedures. Please read carefully and understand how to prepare the copy of your passport.


| | |
| --- | --- |
| | Your Passport and Overseas Procedures |
Your passport is required as proof of your identity for many overseas procedures.
Every time you open a mobile wallet/bank account, incorporation, or use our e-commerce service and business tools, your passport will always be required

It is highly advised that you get your own passport as soon as possible.

| | |
| --- | --- |
| | Passport Certification |
Keep your original passport in hand for security purposes.
We will only require a copy of your passport for a procedure or order.

However, please note that a simple copy of your passport is meaningless to banks, mobile wallet accounts, the government, or other institutions, as it is easy to make a fraudulent copy of your passport.

This means that your passport copy must achieve some certification from the relevant authorities to be deemed legit and true.

Normally, you would have to get certification from the Notary Public or Ministry of Foreign Affairs.

However, with Oobac, you can easily obtain the certification you need without the hassle and long waiting time.
For more details, please refer the following page:

| | |
| --- | --- |
| | Language and Your Signature |
Almost all overseas procedures are done using English: however, the signature on your passport must be written in your own language. No need to change your signature.

However, some signatures are very easy to forge. Make sure that you craft your signature carefully, and that it has a low risk of being forged. If you need assistance on this, contact a professional company to help design your signature.

| | |
| --- | --- |
| | Your Signature on the Application |
All applications require your signature. However, please note that your signature on your application form must be the same as the one on your passport. If not, your application will not be deemed valid.

We have had many unfortunate experiences with non-English clients who have made the mistake of changing their signatures on their applications, only to be turned down in the end.

| | |
| --- | --- |
| | Expired Passport |
As you know, your passport has a validity or expiration date. Once your passport has expired, your applications using this passport cannot be deemed valid.

Please make sure that your passport has more than three months (ideally 6 months) of validity left from the time that you start the procedure.

| | |
| --- | --- |
| | Renewing Your Passport |
| | |
| --- | --- |
| | You will need to renew your passport as soon as it expires. If possible, renew it within its validity dates for smoother transitions. After renewal, you may send us a copy of your new passport. We will have to stop services for passports that are expired. |
| | |
| --- | --- |
| | Incorporation and Your Passport |
As for incorporation, when you use our Nominee Service, take note that your passport is not necessary.

However, if we donLt have proof of your identity, we will not be able to proceed as we follow specific regulations directed by each government or business entity. Without proof of your identity, we cannot guarantee the legitimacy of your purposes.

Please send us the copy of your passport and proof of address whenever you use our Nominee Service.

When you open the a mobile wallet/bank account under the name of your company, proof of your identification is also required, too.

| | |
| --- | --- |
| | Sending Us a Copy of Your Passport |
The copy of your passport must include everything we need, including:


Issuing country
Passport number
Sure name
Given name
Nationality
Gender
Date of issue
Date of expiry
Issuing authority
Date of birth
Registered domicile
Your signature
Your photograph


As well as the data written on the below part of your passport, as follows:


O<:UKSOMEONE<:<:JHON<:<:<:<:<:<:<:<:<:<:<:<:<:<:<:<:<:<:<:<:<:<:<:<:<:
SA1122334455UK66778899K12345678<:<:<:<:<:<:<:<:<:<:<:<:<:<:<:01



Please make a colored scanned copy of your passport and make sure to include all the requirements mentioned above.
After scanning, make a PDF file of the copy of your passport, and send it to us through e-mail or Oobac Post.

If you donLt have a scanner, please make a colored hard copy and send it to us by courier, not normal postal mail.

Please note that we donLt accept fax copies of passports.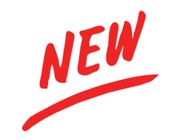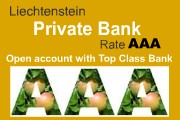 Tough security! High Yield! Friendly!
Open your account with AAA Private Bank.
More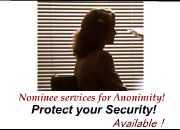 Protect your security!
... More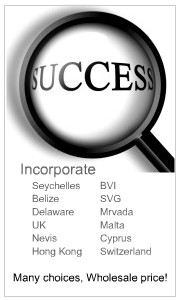 Many choices with wholesale price!
... More