| | |
| --- | --- |
| | Account Management |
| | |
| --- | --- |
| | Your account is your responsibility. No one can touch your account except yourself. |

| | |
| --- | --- |
| | You are Your Account Manager |
Your account is your account.
Oobac will offer support in opening your bank account (corporate, personal, number, or anonymous): however, after that, you are entirely responsible for managing the account.

Even though we are the bankLs business partner and official agent, we are not authorized to make changes to your account.

Moreover, the banks and mobile wallet institutions has strict security policies that we have to follow. This includes placing the power of account responsibility to you, the account owner.

| | |
| --- | --- |
| | Banking Systems |
| | |
| --- | --- |
| | Each bank or mobile wallet institution has its own banking system, which varies also by country, direction and technology. Make sure you have an adequate understanding of this system to ensure hassle-free account management, particularly for mobile wallet accounts. |
| | |
| --- | --- |
| | Internet Banking Facilities |
| | |
| --- | --- |
| | Internet banking is a very convenient way to manage your account no matter where you are in the world, 24/7. Please use this facility whenever you can, and read your bankLs terms of agreement with regards to their Internet Banking facility. |
| | |
| --- | --- |
| | Telephone Direct Facilities |
The Telephone Direct System provided by mobile wallet accounts is very useful, as you can manage your account via phone or mobile phone, using your own language.
When you use this service, there is no need to connect to the Internet anymore. With your mobile phone, you can securely manage your account via voice from anywhere in the world.

This is superior, high advanced technology.
Please learn carefully how to use this facility with a mobile wallet account.

| | |
| --- | --- |
| | Secure Direct SMS Facilities |
Secure Direct SMS System with a mobile wallet account is a unique and very convenient way to manage your account on your mobile phone without having to connect to the Internet.

This facility is made available and effective with OTP technology (One Time Password).

OTP is a very small device. Should you lose it, contact your mobile wallet operator immediately.

| | |
| --- | --- |
| | Managing Your ID and Password |
Remember, no one can manage your account except you.
That means your ID and Password is under your management, too. It is your responsibility to keep this information in a safe and secure place.

Please do not reveal your ID and Password to anyone.

If your ID or Password is revealed by accident, contact your mobile wallet/bank operator immediately.

| | |
| --- | --- |
| | How to Use a Security Device |
Many banks and mobile wallet accounts use security devices to ensure that your personal information is kept secure. Please read up on how you can use your accountLs security device for your own personal safety.

Please note that some security devices are password-protected. Entering the wrong password can make the device malfunction or stop generating the correct codes.
If your device malfunctions, contact your mobile wallet or bank operatpr immediately.

Having OTP technology installed in our account and security device makes things more convenient. However, OTP is battery-operated, so make sure that you have extra batteries when you need it. OTP lasts for 2-3 years per device. Contact your mobile wallet/bank operator when you need to change your OTP.

| | |
| --- | --- |
| | Ensure Security |
| | |
| --- | --- |
| | Your account is your responsibility, so please take all precautions necessary to protect your account. |
| | |
| --- | --- |
| | Contact a Bank |
Your Internet Banking Facility will be blocked if you enter a wrong ID or password a consecutive number of times. Once you lose your security device, you will no longer have access to your Internet Banking Facility. Contact your bank operator should this problem occur.

On this note, it is important to maintain a good relationship with your bank or mobile wallet institution to ensure the good state of your account.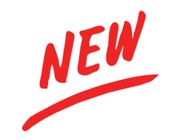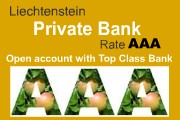 Tough security! High Yield! Friendly!
Open your account with AAA Private Bank.
More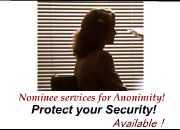 Protect your security!
... More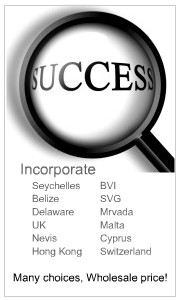 Many choices with wholesale price!
... More