| | |
| --- | --- |
| | International Business Relations |
| | |
| --- | --- |
| | If there is a change in the way certain countries do business, please understand that we may change some of our policies to accommodate these changes. |

| | |
| --- | --- |
| | Currency Rate |
Currency rates all over the world are subject to change constantly. If you have investments or assets in other country, please pay attention to these changes.

Some banks provide good interest rates, but continue to monitor the changes in currency rates as they will certainly affect your assets and investments -- even real estate or company shares. This will also affect you if you need to get a banking license or go through a major financial transaction.

If currency rates fluctuate abnormally, we will set our professional fee to a fixed rate to prevent further damage and protect our clients.

We recommend that you open mobile wallet account to protect your assets. This type of account deals with 99.99% real gold, which protects you from the risk of inflation.

| | |
| --- | --- |
| | War, Natural Calamities, Disasters |
Unfortunately, we cannot predict the future. Should war, natural calamities or a disaster take place, we will have to stop our business operations. In this case, we have no obligation to continue services to our clients for the meantime.

In the case of life-threatening situations, our staff are committed to contribute to ensuring safety by helping victims.
Should we have to suspend our current services to you, we will provide you with a full refund.

| | |
| --- | --- |
| | Government and Central Bank Regulations |
| | |
| --- | --- |
| | The government and Central Banks periodically change their policies to accommodate different businesses. This can be seen in the change of interest rate and the level of difficulty in opening a new account. We are obliged to comply to these changes, and in turn, will need to make adjustments in our own prices to accommodate these changes. |
| | |
| --- | --- |
| | Local Area Regulations |
Local area regulations are also subject to change. However, if you have no local connections in the area, you may not always be privy to this information. We will inform you of these changes as soon as we receive word from the relevant institutions.
WeLll inform you as soon as possible when we get this kind of information.
Normally, there will be no effect to your situation, or to our products and services. But, in some cases, the effects are more drastic and we will have to postpone or suspend operations until the situation stabilizes.

| | |
| --- | --- |
| | World News |
| | |
| --- | --- |
| | It is highly advised that you keep abreast of world news in order to know how international changes may affect business procedures. |
| | |
| --- | --- |
| | Changes in Our Service Prices |
Our pricing is based on current international rates. Should there be changes in these rates, note that we will have to adjust our prices to accommodate these changes.

For major changes, we will make sure that your personal information is protected for the safety of your assets and other investments. We will contact you for your consent should a situation like this arises.

| | |
| --- | --- |
| | Bank Changes |
| | |
| --- | --- |
| | When certain local situations have a major effect, banks may change their current rates as a consequence. In this case, Oobac is obliged to comply to these new rates as we are their official agents and business partners. |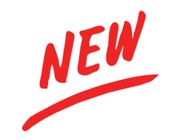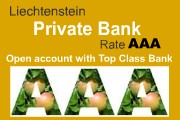 Tough security! High Yield! Friendly!
Open your account with AAA Private Bank.
More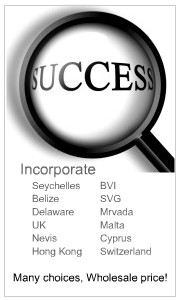 Many choices with wholesale price!
... More