| | |
| --- | --- |
| | Order Procedure and Renewal |
| | |
| --- | --- |
| | You can find information on ordering and renewal procedures here. |

| | |
| --- | --- |
| | Log In to User Corner |
When you log in to OobacLs User Corner, you can see all you account information and activities.

Your ID and Password are required to log in.

| | |
| --- | --- |
| | Procedure Status |
The procedure status of your order will be shown when you log in to the User Corner.

After your order, it will show as "pending", until our staff gets the confirmation for your order and payment, as well as your application form and all the required documents. When all these are carried out, the procedure will be initiated without delay.

Confirmations are only done from Mondays to Fridays. Orders from Saturday and Sunday must wait Ltil Monday.

| | |
| --- | --- |
| | Begin the Procedure |
When our staff gets conformation for your order and payment, application and required documents, the procedure will be initiated without delay.
When the procedure for your order is initiated, the status on your account in the User Corner will change to "Proceeding". You can see the progress anytime when you log in to the User Corner.

All application forms are handled by our system called "Easy Application System".

When you log in to the User Corner, you can access the Easy Application System.

After filling up your details, the Easy Application System will create the official application form and display it on your browser. Print out the application and sign wherever indicated.

After signing the form, mail back your application to us through courier service. Your order will then be handled in the destination countries, the respective government, Mobile Wallet, banks, etc.

When the procedure is completed, all information and necessary documents will be sent to your address registered in our system.

Until you receive our correspondence, the status on your User Corner will be "Proceeding".

| | |
| --- | --- |
| | Receiving Your Order |
When all procedures in the destination country is completed, weLll send you all the documents, devices, or items related to your order without delay through courier service.

Upon receiving these items, your status will be changed to "Completed". This means your order is finally complete.

| | |
| --- | --- |
| | Initial Deposit |
When you open an account with us, we ask that you send your initial deposit to your own account right after opening a bank account.
If you donLt place a deposit, your account will be closed or frozen with regard to certain terms.

You need to send the initial deposit to the financial institute. The required amount varies for different banks. You can check the rates on our menu.

In some cases, you can send the initial deposit and the fees for the procedure to us, to reduce your efforts and bank charges.
Doing this will require an additional professional fee to be included in your initial deposit. Of course, if you send the initial deposit yourself, there are no additional fees required.

| | |
| --- | --- |
| | Renewal |
When your services are due for renewal, weLll send you the details through email before your services expire.
Follow the directions on the email to complete the renewal process.

Please inform us if you decide to not renew your Oobac services.

Failing to inform us will result in your services being stopped as soon as the expiry date is in effect. For instance, if you have a corporate bank account, you might encounter some problems if your company is not renewed.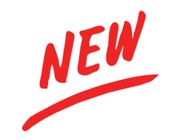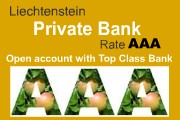 Tough security! High Yield! Friendly!
Open your account with AAA Private Bank.
More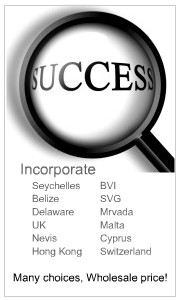 Many choices with wholesale price!
... More