| | |
| --- | --- |
| | Opening a Bank Account |

| | |
| --- | --- |
| | Because Oobac is an official agent and business partner of many banks, we can easily open bank accounts for you at the most reputable, trustful, and popular banks. We can open both corporate and personal account, as well as pseudonym account. |

| | |
| --- | --- |
| | Onshore and Bank Account |
Onshore is defined as countries just like your own - UK, US, Japan, France, Germany, etc.
When onshore companies try to expand its business to the other countries, bank account will be required at upfront. Without account, itLs impossible to do business.

Oobac can open your companyLs account with fastest and easiest way.

| | |
| --- | --- |
| | Offshore and Bank Account |
Mainly, Offshore is for small islands.
If you incorporate your company in any of these small countries, with only one bank account, you may be taking on some risks.

If a Coup dLetat happens unexpectedly, your company will be affected, and all your money will be put at risk. These small islands are prone to pressure from larger, more powerful countries, which puts all your investments on shaky grounds.

However, offshores have now become very stable. But circumstances can change and risks are still high compared to living and putting up businesses in larger countries. So if something happens, you are safe and your assets, put in another place, are protected as well.

This is the professional way to use Offshore.

You can open your bank account in the country where your company is registered. Only having that, however, is not the safest thing to do. We recommend our clients to open another account in other places such as Liechtenstein, Cyprus, Latvia... to protect themselves.

| | |
| --- | --- |
| | Personal and Corporate Account |
Both personal and corporate accounts are available for our users.

As for corporate accounts, offshore companies are welcome to apply as well - even when you use Nominee.

If your company is new and doesnLt have any background or any achievements, we can open your account as well.

For personal accounts, everyone welcome to open one.

| | |
| --- | --- |
| | Pseudony Account with tough Security |
You can get Pseudonym Account, which has highest level of security, with Liechtenstein Private Bank.
This is one type of personal accounts, not allowed to corporate body.

This is not so called "Number Account" which is not sufficient without name. Pseudonym Account has a name, so you can use this account with normal way. But your real name never revealed.

As for your reference, "Number Account" is now illegal. CanLt use in many countries include Switzerland.

| | |
| --- | --- |
| | Your Account is Your Account |
Your account is your account. Nobody can touch your account, including us.

Oobac will deal with the procedures for opening your account. But after opening your account, nobody can touch your account. Each bank has its own security measures. No one can manage the account except for the account holder.

Unfortunately, there are some curious "agents". They always say they can open bank accounts easily and provide "their own account." In this case, of course, the account is not your account, but theirs. We consider this to be fraud.

The account you get through Oobac services is a REAL account - something that is truly and completely yours.

Please refer to the following page for more details:

| | |
| --- | --- |
| | Required Documents, Fees, and Initial Deposit |
| | |
| --- | --- |
| | The required documents, fees and initial deposit for opening bank account can all be found in our site. |
| | |
| --- | --- |
| | Official Agent and Certification |
For opening a bank account, you need to get all your personal documents, such as passport copies, proof of address, ID copies, certified by authorities.

If the documents are not certified, it will be considered fake.

So people go to the notary public or other authorities to get certification. However, there are secutiy issues and risks involved in doing this.

Stop worrying.
We are the official agent, eligible introducer, and business partner of banks. We have the authority to certify your documents. Through us, you can open the account under tight security.

More details can be found in the following page:

| | |
| --- | --- |
| | Internet Banking |
Almost all banks on our web site utilize an Internet banking system.

Please note that with private banks, you can only see the account balance through the Internet banking system. You canLt send money using Internet banking for security reasons.

| | |
| --- | --- |
| | Credit Cards |
You can get different kinds of credit cards after you open your accounts with the banks.

Types of cards vary. Please contact your bank for more information.

| | |
| --- | --- |
| | Debit Cards |
All banks provide debit cards, ATM cards, at your request.

Contact your bank for all the information you need after opening your account.

Please note that some reputable private banks do not issue ATM cards or cash cards due to security reasons. They can only provide credit cards.

| | |
| --- | --- |
| | Contact Your Bank |
After opening your account, you have to manage your account by yourself. Oobac will never touch your account, for your account is your account, and no one is supposed to manage it except you.

Contact your bank officer after opening your account.

| | |
| --- | --- |
| | Bank Names |
Here at the Oobac site, we do not reveal bank names for most cases for security, and technical reasons.

Showing bank names on web sites make banks controversial - we donLt need controversy in our banks.

Please note that, in regular cases, no one can successfully open a bank account without paying a visit to the bank or meeting the bank officer. Banks need to ask you questions about your eligibility and capability to pay. If you canLt speak proper English, or are not knowledgeable with banking systems, you may be denied.

But through Oobac, you can open bank accounts account easily, because all procedures will be done under the strong relationship that we and banks have.

The banksL, our clientsL and our security is important, thatLs why we donLt reveal bank names to the public - especially for banks that use encryption codes to manage accounts. Only the account holder should know the name of bank, the name of the person in charge, and addresses, because these are all sensitive information.

Of course, to our customers, all bank details, such as the bank name, branch name, the name of person in-charge, contact numbers, and email addresses, are relayed directly.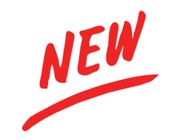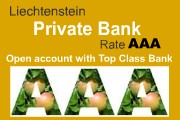 Tough security! High Yield! Friendly!
Open your account with AAA Private Bank.
More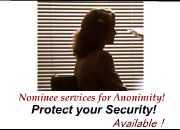 Protect your security!
... More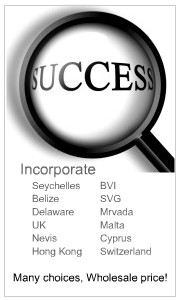 Many choices with wholesale price!
... More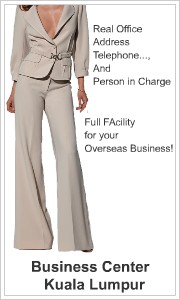 Easy set up your REAL Office!
for your overseas business!
... More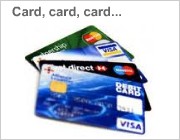 Card, card, card...
Infinity, World Signia, platinum...
... More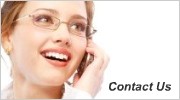 Contact us.