| | |
| --- | --- |
| | How to Order from Oobac |
| | |
| --- | --- |
| | Here at Oobac, we make it easy for our clients to order. Below youLll find steps on how to order your Oobac products and services. |

| | |
| --- | --- |
| | Select Your Preferred Language and Services |
In the Oobac site, you will find all our products and services with explanations for each one. Find it at the Oobac Top Page.

If you want to view our site in another language, select your preferred language from the language menu in the upper right side of each page. Our web site supports several languages including English and Japanese. Other languages, such as French, Chinese and Spanish, will be available soon.

| | |
| --- | --- |
| | Place Your Order |
All products and services pages have an order button. Select your desired products and click the order button to place your order.

For other information, our system may ask you for the procedure of your order.

| | |
| --- | --- |
| | Create Your Account |
If you still donLt have Oobac account, a sign-up form will apppear on your screen. Creating your own Oobac account is a breeze. Remember to take note of your password.
The system does not accept 2-byte characters, so make sure to use alphanumeric characters (A-Z, 0-9) only.

If you already have an account with Oobac, log in whenever you visit the site.

Important Information
In creating your account, we first verify your information to ensure that you and Oobac are not involved in any illegal activities. When you have successfully pass our verification process, you can view your client status at the "User Corner."
Otherwise, you cannot do any business or transactions with and through us.

| | |
| --- | --- |
| | Choose A Payment Method |
We use SwissMICSI Payment Gateway for userLs secuity reason as well as cheap transaction fee.
Through SwissMICSI, you can choose any type of payment method.

| | |
| --- | --- |
| | Inform data throuh EasyAppSys |
After payment was done, please make your application by clicking "Make your Applcation" button. You will be in our EasyAppSys automatically.
Please fill up necessary information on this system, such as your new company name (when you want to incorporate) or details of transaction information (when you want to open bank account).
Without these information, we canLt do anything. Please give us your cooperations.

| | |
| --- | --- |
| | Finalize Your Order |
| | |
| --- | --- |
| | Following all these steps finalizes your order. |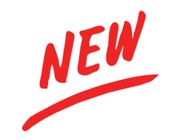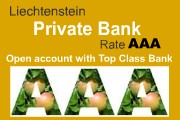 Tough security! High Yield! Friendly!
Open your account with AAA Private Bank.
More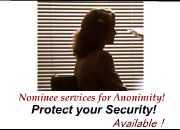 Protect your security!
... More