| | |
| --- | --- |
| | Establishing company in Cyprus |

While many offshore countries are subject to strong pressure from developed countries and many of these countries are specified as a country which adopts harmful taxation system, Cyprus is renowned as a advantageous place to establish offshore company in the world because of the strict legal system and complex political situation.

The process of establishing a Cyprus company became very easy and fast. In addition, Cyprus companies have high reliability and accessibility in EU area. We also have a strong relationship with banks in Cyprus.

Price EUR 1700.00
Courier Fee: EUR 70.00



| | |
| --- | --- |
| | Cyprus outline |
Republic of Cyprus is a small island in the eastern part of the Mediterranean. The climate of Cyprus is subtropical. The capital city is Nicosia. In 1963, Cyprus became independent from England.

The country is divided to 80% of Greek residents in South and 20% of Turkish residents in North. Cyprus is famous for its fabulous beaches. Since May1961 Cyprus joined the Council of Europe and participation in all events. In addition, Cyprus is a member of Organisation for Security and Cooperation in Europe (OSCE).

According to European Union (www.europa.eu), "The most important sectors of Cyprus's economy in 2015 were wholesale and retail trade, transport, accommodation and food services (28.7 %), public administration, defence, education, human health and social work activities (20.2 %) and real estate (11.1 %)."

The main partners for exporting are Ireland, UK, and Greece, while its main import partners are Greece, the UK and Italy.

| | |
| --- | --- |
| | Benefits of Cyprus Company |
A Cyprus company has the following benefits:

- Can be registered within 5 to 7 working days
- Easy to open account in EU countries and all over the world
- Security can be ensured by using the nominee director and nominee shareholder
- Simply can obtain EU vat registration number
- 0% corporate tax if the profit generated outside of Cyprus, otherwise its corporate tax is 12.5 on its net profit.
- 0% tax on all dividends,
- 0% tax on profit earn by trading real estate abroad, shares, bitcoin, forex, bonds and etc.
- 2.5% tax for trading Intellectual Property rights
- The Cyprus Banking System works extremely well in business.
- The right to get working visa for the real owner and his/her family and eventually after 7 years obtaining Cyprus EU passport
- Double Taxation Avoidance Treaties with many countries


| | |
| --- | --- |
| | General key corporate features |
The type of company is private which is ended with Limited or Ltd. Common law is a type of low that is used in Cyprus and minimum government fee is EUR 350 which has to be paid before every June. The standard currency for share capital and is EUR. However, other currencies are permitted. The minimum paid up capital is EUR 1,000.

Cyprus company can be incorporated with only one shareholder and director and both can be a same person. In fact, the information of director and shareholder can be accessible publicly. Indeed, nominee can be used for more security and privacy. The company secretary is required it can be local or non-local secretary.
Cyprus companies subjected to prepare the audited accounts. The auditor should be the local entity or person. Cyprus companies are required to file annual return.

| | |
| --- | --- |
| | Cyprus incorporation procedure |
The first step is to submit proposed business name to the Registrar of Companies for approval. It takes around 2 working days. We have already "off-the-shelf" a number of names, which you can select one to speed the procedure unless you have a particular name in mind which you wish to use.

Next step is to submit and filed the Memorandum & Articles of Association of the company along with other required forms. Then, a Certificate of Registration is issued and the company is officially registered. In the occasion that a company is urgently required we have readymade registered companies, with VAT registration and bank account. The whole procedure could be completed within a period of 48 hours.


| | |
| --- | --- |
| | Annual maintenance fee •:::::::::: renewal cost |
| | |
| --- | --- |
| | The minimum annual maintenance fee is EUR 850 which includes annual government fee and registered office. Other fees such as nominee services, secretary services, accounting and audit will be invoiced based on type of nominee services and volume of transactions. |
| | |
| --- | --- |
| | time to incorporate |
| | |
| --- | --- |
| | We can incorporate the new company within 5 to 7 working days. However, we have ready made registered companies, with VAT registration and bank account. The whole procedure could be completed within a period of 48 hours. |
| | |
| --- | --- |
| | Nominee service |
The information of director and shareholder will be accessible publicly. If you are looking for more privacy and security, it is advisable to use nominee. The company secretary also is required. It can be local or non-local secretary and can be same person of nominee.
Only in Japanese version: [Our nominee is not Japanese and do not live in Japan. Please calm and stay safe].
If you establish a nominee director and a nominee share holder, your privacy will be completely protected: personal data etc will not be registered nor published.
For Cyprus companies we offer Cyprus Local nominee and non-local nominee. If you want zero (0%) tax, it is better to use non-local nominee. If you want to actively work in EU area it is better to use Local nominee. But, you need to pay 12.5% tax of your profit.
For details about nominee director and nominee share holder, please click here.

| | |
| --- | --- |
| | Open a bank account |
| | |
| --- | --- |
| | It is not difficult to open corporate account for Cyprus companies. We are partnering with a lot of banks in Cyprus. The Cyprus company with a corporate Cyprus bank account is a good choice for those who are working with Paypal, Amazon, and other famous companies. Almost all banks in the world are welcoming Cyprus companies. |
| | |
| --- | --- |
| | Cyprus Residency/Visa and Cyprus Passport |
| | |
| --- | --- |
| | Having a Cyprus company give you a chance to be a Cyprus resident. You can apply for long time visa or working visa. It is possible to obtain Cyprus-E'U passport. For more information please contact us. |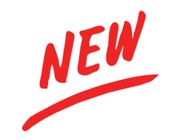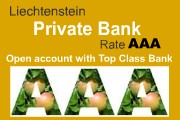 Tough security! High Yield! Friendly!
Open your account with AAA Private Bank.
More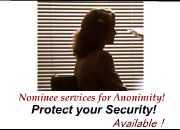 Protect your security!
... More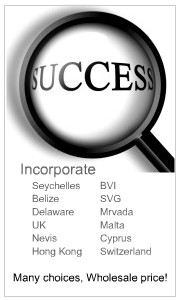 Many choices with wholesale price!
... More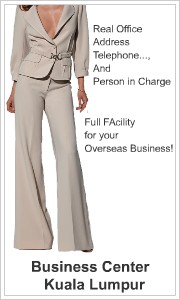 Easy set up your REAL Office!
for your overseas business!
... More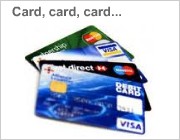 Card, card, card...
Infinity, World Signia, platinum...
... More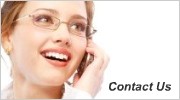 Contact us.