| | |
| --- | --- |
| | Attention on Use |
| | |
| --- | --- |
| | Please read this carefully when you use our products or services. |

| | |
| --- | --- |
| | Who Can Contact Us? |
Oobac products and services follow country-specific regulations and law systems.
As per these regulations, especially the KYC Policy, the owner himself must contact us to order or receive our products and services.

We never accept orders related to fraud, illegal practices or gray zone purposes.
We donLt accept contacts from third parties (e.g. family member, relative, office staff) or agents. We will act on our right and obligation to immediately report third party practices to the relevant authorities.

| | |
| --- | --- |
| | Country-Specific Regulations |
Oobac products and services are compliant to country-specific law systems, customs and regulations. We do not accept any illegal or gray zone matters, including:


* Practices that are considered illegal in your country
* Businesses that breach international laws and treaties
* Drug and arms dealings
* Money laundering
* Illegal trade with countries prohibited by the U.S.
* Child pornography, bestiality, etc.
* Illegal bank accounts, insurance, and securities businesses
* Tax evasion
* Activities that support violence


Oobac can support only the legal, rightful activities.

| | |
| --- | --- |
| | Payment Options |
Oobac accepts credit card transactions and bank wire transfers.

We recommend the use of your credit card for security purposes. This is also a faster and more convenient payment option.

If you prefer using wire transfer, please use EUR as the currency. Please read through our instructions for paying using another currency.
All wire transfer details (e.g. destination bank, beneficiary, account number) will be included in our invoice.
Also, please add EUR 20.00 for bank charges.

| | |
| --- | --- |
| | Your Accountability |
While Oobac can provide many business opportunities, managing your business is your responsibility -- whether it involves using a bank acccount, choosing funds, or gaining interst from an investment.

We have had experiences wherein a client would complain why his company couldnLt open stock to Nasdaq after two weeks of incorporation with paid-up capital of only 10 USD. Any business transaction involving your company is your responsbility and falls outside our sphere of responsibility.

Of course, we can provide all the information you need, if that is within our range of services. But please note that all business decisions regarding your company are solely yours to make.

| | |
| --- | --- |
| | Using Courier (e.g. DHL, Fedex) |
Almost all documents from Oobac are important documents.

If we use normal postal mail to send you these documents, we cannot guarantee maximum security. Moreover, In some cases, delivery can take a very long time -- and sometimes it never gets delivered, or, in the case of some countries, somone opens your package in transit.

When the abovementioned things happen, your company is put at risk as documents contain sensitive information such as bank details and IDs.

Using international or local courier services can help prevent situations like these from happening.
Unfortunately, courier services can be expensive. However, it is a worthy price to pay for making sure your documents arrive to you safely and on time.

We normally charge additional fees for courier services.

| | |
| --- | --- |
| | Legal Practices By Country |
It is advised that you consult your lawyer or accountant with regards to local laws and policies in business.
We and our related companies can provide general advice on running a successful business. However, it is best to ask a local expert regarding local laws.

If you need special research services or investigations in a specific country, we charge an additional fee for the services of a lawyer or accountant. In this case, weLll inform you of the amount beforehand.

| | |
| --- | --- |
| | Additional Advice |
Oobac always provides the tools for your business activities. But accountability for your activities belong is yours, not ours.

We recommend seeking the advice of your lawyer, accountant, or auditor for complicated business matters.
If you need advice on how to launch your new business the legal way, seek the advice of a professional consultant or a business expert.
Please note that Oobac does not support any illegal activities or gray zone matters.

| | |
| --- | --- |
| | Using a Business Address |
Our Business Address Service offers you the capability to launch or expand your business.
Please consider local policies and regulations in both your country and the country in which our Business Address Service will be targeting.

We have the right to investigate if your activity is lawful at any time. Also, we maintain the right to terminate our services without notice should we decide that your business is not legal, or does not comply with country-specific laws and regulations. No refund will be provided in this scenario.

| | |
| --- | --- |
| | Using a Live Operator |
Our Live Operator Service can help you establish a legal business presence in another country immediately.

We have the right to investigate if your activity is lawful at any time. Also, we maintain the right to terminate our services without notice should we decide that your business is not legal, or does not comply with country-specific laws and regulations. No refund will be provided in this scenario.

| | |
| --- | --- |
| | Third-Party Companies |
We receive many inquiries regarding having third party companies do business transactions with us. However, we do not entertain such queries as these companies or accounts are not provided by us.

Regardless, we a have strong relationship with the government, banks and many financial institutions. We are also the business partner, and official agent of reputable Banks and mobile wallet services. However, we are only committed to servicing our direct clients.

| | |
| --- | --- |
| | "Attention on Use" |
Our related web sites have their own "Attention on Use" page.
Please make sure peruse through the information carefully whenever you visit these sites.

| | |
| --- | --- |
| | Legal Disclaimer |
As a client/user, you agree to fulfill all applicable legal requirements in your country/region before using the product/service.
We strongly recommend you to comply with the laws of your country of residence, as well as the international law and the laws of the jurisdiction of your product, and also any other legal context that might be involved or related to the usage of the service/product you order.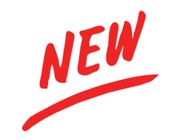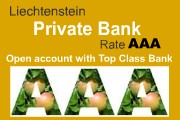 Tough security! High Yield! Friendly!
Open your account with AAA Private Bank.
More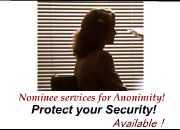 Protect your security!
... More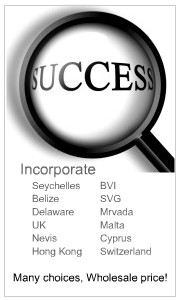 Many choices with wholesale price!
... More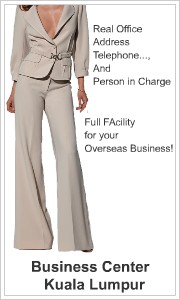 Easy set up your REAL Office!
for your overseas business!
... More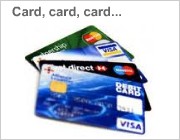 Card, card, card...
Infinity, World Signia, platinum...
... More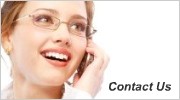 Contact us.