| | |
| --- | --- |
| | Open a Bank Account in Belize |

Belize is well-known for its effective banking services. This bank has over 20 years of service excellence.
They have offshore banking licenses to conduct its overseas transactions with its customers.

Online banking facilities and credit cards are also offered.

Price 899.00 EUR
Courier fee: EUR 60.00



| | |
| --- | --- |
| | Belize Outline |
Formerly known as the British Honduras, Belize is located in Central America bordered by Mexico to the north, Guatemala to the south and west, and the Caribbean Sea to the east. It takes approximately two hours to travel by plane to Belize from Houston and Miami.

Belize is the only Central American country whose official language is English, though many other cultures reside in the region. Its population is at 280,000.

The country is also the only constituent nation of the Commonwealth of Nations in its region. While Central American in culture, Belize keeps close ties with its Caribbean neighbors.

| | |
| --- | --- |
| | Merits of a Belize Bank Account |
The merits of a Belize Bank Account is as follows:


* Belize is an English-speaking country.
* It is geographically convenient as it is near the US.
* Features modern and flexible legislation.
* Absence of exchange control make trade across international borders easier.
* Protection against volatile economic and political environments.
* Significant savings due to lower set-up and operational costs.



The bank offers a wide range of banking services such as online banking, various type of credit cards, and multi-currency accounts.

Personal and corporate accounts are available to both onshore and offshore clients (with the exception of blacklisted countries).

A full range of payment services such as electronic funds transfer payments (SWIFT and IBAN), cheque clearances, and banker´s drafts are available.

| | |
| --- | --- |
| | Personal / Corporate Account |
Both personal and corporate accounts may be opened, onshore or offshore (with the exception of those based in blacklisted countries).
International customers are offered many opportunities and services as well, with a quick and easy application procedure.

| | |
| --- | --- |
| | Fixed Deposit Account |
Fixed Term Deposit Account is available. Interest rate is a subjective to the amount and terms chosen.

Kindly contact the bank for further details after you´ve opened your account.

| | |
| --- | --- |
| | No Personal Appearances |
| | |
| --- | --- |
| | Our relationship with the bank allows you to open a bank account offshore, without the need for any personal appearances. |
| | |
| --- | --- |
| | Multi-Currency Accounts |
The bank offers accounts catering to multiple currencies, giving you the freedom to trade in any market you wish.

We advise you to consider the best currency for your account given the world´s economic situation.

| | |
| --- | --- |
| | Internet Banking |
| | |
| --- | --- |
| | An Internet banking facility is available for customers to transact online. This gives you the ability to manage your finances from anywhere in the world at any time. |
| | |
| --- | --- |
| | Cards |
The bank supports many kinds of cards and has partnered with the biggest names in the banking industry such as VISA and MasterCard to give you world-class convenience.

These cards will be made available to you once your account has been opened.

| | |
| --- | --- |
| | Initial deposit |
| | |
| --- | --- |
| | An initial deposit of 1,000 EUR is required when opening a new bank account which may be sent by wire transfer. |
| | |
| --- | --- |
| | Time for Opening an Account |
By using our Easy Application System, submitting your application takes a single step.

It takes one week to open a personal account. All information will be delivered within one week through Oobac Post/E-Mail/courier. You can track the status of your application by clicking on the "Oobac User Corner" after you log-in.
To ensure the quickest possible process, kindly prepare all your documents and ensure that they are complete with the needed information.

Corporate accounts may take slightly longer to open than personal accounts.

| | |
| --- | --- |
| | Bank Name |
Bank names are never revealed on this site for security and technical reasons. Oobac offers its services in confidentiality to our clients as well as our partners. As such, our unique offers cannot be availed of on your own.

For more details, click on the following link:

| | |
| --- | --- |
| | Required Documents |
For Personal Accounts:

Copy of your passport
Proof of Address
Recommendation letter from a lawyer, accountant, or another bank (Oobac may also issue one for you)
All these documents must be new ones, issued within 3 months.


for Corporate Account:


Certificate of Formation/Incorporation
Statement of Shareholders/Organizers
Status of Company
Board resolution for opening a bank account
Notarized copies of company documents
Copy of your passport
Proof of address (within 3 months)
Recommendation letter from a lawyer, accountant, or another bank (Oobac may also issue one for you)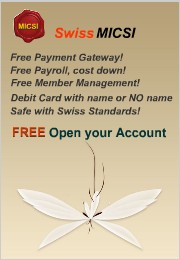 Free Payment Gateway with SwissMICSI.
With high standard of Switzerland.
More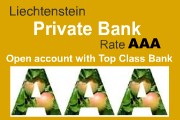 Tough security! High Yield! Friendly!
Open your account with AAA Private Bank.
More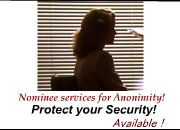 Protect your security!
... More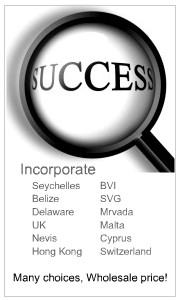 Many choices with wholesale price!
... More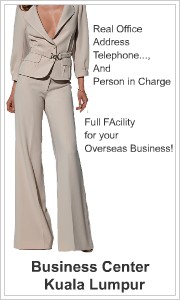 Easy set up your REAL Office!
for your overseas business!
... More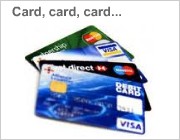 Card, card, card...
Infinity, World Signia, platinum...
... More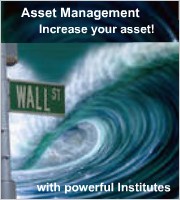 High performance Asset Management Service.
Increase and protect your asset!
... More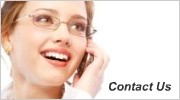 Contact us.