| | |
| --- | --- |
| | オーバックのウェブサイトポリシー |

| | |
| --- | --- |
| | Thank you for visiting Oobac website. We expect your visiting this site is very useful and informative. |

| | |
| --- | --- |
| | Our website |
This website has been created to make it smoother and more efficient for visitors to learn about and interact with Oobac. Like all on-line information, we recognize that website visitors are respectful about issues of security of information and privacy and the quality and accuracy of the published information.

Oobac is focused on to deal with your privacy and security while visiting our website and to proving you the best possible information. One you need to know about more detailed information on our policies, so we invite you to read the information contained in this section of the website.

Oobac may, at its sole discretion, change, modify, add or delete portions of this policy. Because these policies only apply to this website, you should test the policy statements of any websites you access through this website.

| | |
| --- | --- |
| | Website is Provided as a Service Only |
The material contained in this website is for informational purposes only and is not intended as a solicitation or offering of securities in any jurisdiction.
Material available in or through this website is not intended to modify, qualify, supplement or amend information disclosed under corporate and securities legislation of any jurisdiction applicable to Oobac and should not be used for the purpose of making decisions concerning Oobac.
Information contained in this website does not constitute a solicitation or an offering of securities in any jurisdiction.

| | |
| --- | --- |
| | Website Protected by Copyright and Trade-mark |
All material on this website belongs to Oobac or related parties of our company group, and is protected under the copyright laws and trade-mark laws of Seychelles and of other applicable jurisdictions.

Any unauthorized use of this material including re-publication, unauthorized downloading, copying or modification of the information on this website may violate copyright, trade-mark and other intellectual property laws and may result in legal action.
The trade-marks, service marks, logos, icons, designs, names and trade names displayed on this website belong to Oobac and, where specifically noted, third parties, and may not be used for any purpose whatsoever without written permission from either Oobac or the relevant third party. To add clarity, no license to use any Oobac or third party trade-marks or other names is granted on this website.

| | |
| --- | --- |
| | Oobac Not Responsible for Linked Websites |
Oobac provides links to third party websites for your convenience only.
Oobac does not control the linked websites and does not monitor or investigate them, or verify or endorse the accuracy, reliability, integrity, quality or completeness of any data, information or other material on these websites.
Oobac accepts no responsibility for such linked websites or the content thereof. Any use of these websites and their content is at your sole risk.

| | |
| --- | --- |
| | Oobac Not Responsible for Internet Software or Computer Viruses |
Due to technical difficulties inthrent in the Internet, internet software or transmission problems could produce inaccurate or incomplete copies of material contained on this website when displayed or downloaded onto your computer.
Computer viruses or other destructive programs may also be inadvertently downloaded from the website. Oobac recommends that you install appropriate anti-virus or other protective software.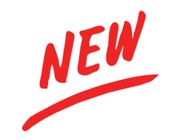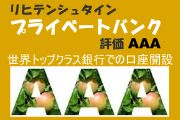 高い信頼、高利回り、フレンドリー!
世界トップクラス銀行の口座をあなたに!
... もっと知る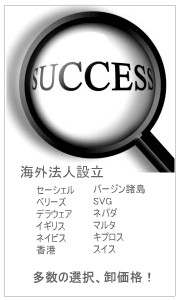 海外法人設立! 卸価格!
... もっと知る