| | |
| --- | --- |
| | Incorporate a Delaware Company in US |
Delaware is known as the first state to ratify the United States Constitution in 1787. It has been called the "Corporate Capital" given the volume of companies the state has incorporated through its business-friendly laws.

Both US and non-US residents are given the opportunity to incorporate their business in Delaware.

Price 999.00 EUR
Courier fee: EUR 70.00



| | |
| --- | --- |
| | Outline of Delaware |
The State of Delaware is the second smallest state in the United States, situated on the east coast. 800,000 people presently populate this English-speaking democratic state.

Incorporation is quick and cheap, with the state exempting companies doing business activities outside of Delaware from taxation.

| | |
| --- | --- |
| | Merits of a Delaware Company |
Advantages of incorporating an offshore company in the Delaware are as following:


* Low taxes on profits made outside of the US
* Non-disclosure of directors and shareholders
* No accountancy or audit requirements
* Activities can be done offshore
* Only one director and one shareholder required to incorporate
* Banking details are kept confidential
* 100% foreign ownership of the company
* No minimum capital required

| | |
| --- | --- |
| | Incorporation Package |
Our company formation package in Delaware includes:


* Research and reservation of the company name
* One year agency fee
* Certificate of Incorporation
* Statement of Organizers
* Memorandum and Articles
* Full registration of directors
* Individual allotment of shares
* Share Certificates for each shareholder
* First Board Meeting Minutes
* Registered office and agent fees for the first year

| | |
| --- | --- |
| | Renewal and Maintenance Fee |
| | |
| --- | --- |
| | All government fees for the first year are already included in the aforementioned requirements. Subsequent years will call for an annual payment of a maintenance fee amounting to 1199 EUR (inclusive of government fees and renewal procedure fees: exclusive of accounting fees). |
| | |
| --- | --- |
| | Time for Incorporation |
| | |
| --- | --- |
| | Incorporation only takes one work week. Corporate documents will be delivered by courier one week after obtaining the Notary Public Certificate and Apostille. |
| | |
| --- | --- |
| | Bank Account |
| | |
| --- | --- |
| | With Oobac, you may choose to open any number of company accounts from different banks around the world without ever leaving your country. You may choose to create an account with one of our suggested banks: |
| | |
| --- | --- |
| | Nominee Service |
While you can incorporate your company using your personal information, its risk is having your name, address, and other private information open to the public.

We recommend using our Nominee Service, wherein by using a Nominee Director and a Nominee Shareholder, your personal information need not be on public records that put you at risk.

Please refer the details of Nominee Service in the following page:

| | |
| --- | --- |
| | Related Services |
Oobac offers even more tools to enhance your companyLs business activites and security.
For more details, visit the following pages: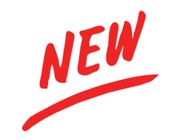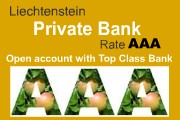 Tough security! High Yield! Friendly!
Open your account with AAA Private Bank.
More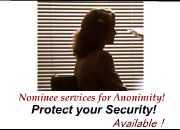 Protect your security!
... More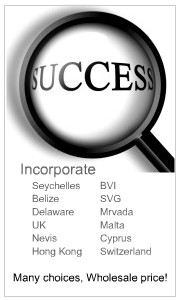 Many choices with wholesale price!
... More