| | |
| --- | --- |
| | Terms & Conditions |
By using of any of the feature provided through OOBAC.com,gweh, gush or gourselvesh means Beshnas Trading Ltd (Registered address: Arch. Makariou III & Evagorou, 1-7, MITSI 3, 1st floor, Flat/Office 102 1065, Nikosia, Cyprus. with VAT number of 10369790K. Email: contact@oobac.com,Telphone. 00603 62111165) hereinafter, referred to as "Website", you, hereby, signify your assent to the following Terms and Conditions (hereinafter, referred to as "Terms") that will govern your relations with the Website. You also signify your consent to the effect that you have read and understood these Terms.

Notwithstanding anything contained hereunder, the Website reserves the right to refuse enrollment for the affiliate program to anyone for any or no reason whatsoever.


| | |
| --- | --- |
| | Eligibility |
The products and services provided through this Website are exclusively meant for the users who are of the age of majority and thus, capable of entering into a valid contract.
For this purpose, the applicable law shall decide what is the age of majority.
In United States of America, the age of attaining adulthood is 18.
Users are advised to check their respective applicable laws in this regard.

| | |
| --- | --- |
| | Affiliate Program |
Currently, the Website offers one type of Affiliate Account:


| | |
| --- | --- |
| 1. | Free Affiliate, for which registration is completely free and allows a commission on 2 (two) levels. |


Commissions to affiliate shall be paid when he/she reaches a minimum of 100 EUR of payable commissions.
Account and payment of commission is done once a month. In case the amount has not reached 100 EUR, it shall be carried forward to the next month, until this figure is reached.

In case any fraud or attempt of fraud is found on your account, we reserve the right to close the account without paying the commissions earned by defrauding affiliate.
Fraud includes, but not limited to, any malicious technique used to force the sales to your down-line, or promoting or promising fake information about our system, using any technical trick to grow the number of members, or any other action that we may consider harmful to our organization. In such an event, no commission shall be paid to the defrauding affiliate. Additionally, we reserve to take any permissible legal action against such defrauding affiliate.

An affiliate is free to close his/her account at any time he/she wishes.
All commission earned and not yet paid shall be paid if they reach the minimum payment limit of EUR 25.
The payment fee, if applicable, shall be paid by the affiliate. Any balance below this minimum payment limit shall stand forfeited once the account is closed.

| | |
| --- | --- |
| | Links |
| | |
| --- | --- |
| | We may provide affiliate with links, banners, text, multimedia content, or other snippets to use when promoting our product(s). |
| | |
| --- | --- |
| | Tracking |
We shall track referred users (hereinafter, referred to as "Referrals") on the basis of additional information added to the URL, and/or the referring URL.
Referral may be tracked using JavaScript, cookies, IP address, and/or other technologies.

Affiliate accepts that tracking of referrals is inaccurate.
Affiliates also accept that they may not receive credit for referrals who have disabled Flash, cookies, or JavaScript, or who in some other way interfere with the normal operation of tracking code.

We may also cancel any transaction, including all commission owed to affiliate for any reason, including duplicate transactions, suspicious or fraudulent transactions, order returns, or incorrectly assigned transactions, even if the transaction was tracked automatically by the code.

| | |
| --- | --- |
| | Payments and Refunds |
| | |
| --- | --- |
| 1. | All payment to OOBAC.com shall be made by bank transfer or online credit card transaction or any other means without the involvement of any intermediary. |
| | |
| --- | --- |
| | Website Usage & Disclaimers |
| | |
| --- | --- |
| 1. | The content of the pages on this Website is meant as general information for the public and no professional or expert advice is intended to be imparted through any content or feature of this Website. Users use this Website at their sole risk and discretion. All content on this Website is subject to change without any prior notice to anyone. Further, the users shall be solely responsible to ensure that any products, services or information available through this Website meet their specific requirements. |
| | |
| --- | --- |
| | KYC (Know Your Client) Policy |
| | |
| --- | --- |
| 1. | Like any other corporate or banking related services, we shall conduct full KYC verification, in addition to regular verification of your information in order to keep your KYC information up to date. |
| | |
| --- | --- |
| | Security & Privacy |
All information submitted through this Website is secured and encrypted by 128-bit Secure Socket Layer (SSL).
All such information is not shared with a non-concerned third party.
However, in order to conduct our business efficiently and legally, and for purely administrative reasons, we reserve the right and the discretion to provide your details and information to the concerned and authorized partners that we work with, including but not limited to, banks, law firms, public notaries and registration offices or any other professional involved in our work flow.

When ordering one of our corporate services, and once the access to our Online Application System is granted, you will be required to submit all correct and complete information needed for the Bank Account Opening Application, or Company Formation Application or any other application/service you have ordered.
Any false or incomplete information provided can lead to cancellation of the service with no refund, and eventually can lead to further legal problems if the Bank or the institution concerned learn that you provided false information.

All the information that you will submit to us shall be kept and archived in a secure manner.

| | |
| --- | --- |
| | Limitation of Liability |
The Website SHALL NOT be responsible, in any event, even if it has been advised of the possibility of, for:


| | |
| --- | --- |
| | * any incidental, consequential, or indirect damages (including, but not limited to, damages for loss of profits/revenues, business interruption, loss of programs or information et al) arising out of the use of or inability to use the service, or any information, or transactions provided on the service, or downloaded from the service, or any delay of such information or service. |
| | * any claim attributable to errors, omission, or other inaccuracies in the service and/or materials or information downloaded through the service. |
| | |
| --- | --- |
| | Exclusion of Limitation |
Some State Jurisdictions do not allow the Limitation clause of liability.
If the laws and/or jurisdiction of such States apply, then the abovementioned "Limitation of Liability"clause MAY NOT apply.
However, even in such a case, and under all other circumstances, the liability of the Website shall be limited to the greatest extent permissible by law.

| | |
| --- | --- |
| | Indemnification |
| | |
| --- | --- |
| | You agree to indemnify, defend and hold harmless the Website, its officers, directors, employees, agents, licensors, suppliers and any third party information providers to the service from and against all losses, expenses, damages and costs, including attorneys fees, resulting from any violation of this Terms and Conditions Agreement (including negligent or wrongful conduct) by you or any other person accessing the service through your membership information. |
| | |
| --- | --- |
| | Jurisdiction |
| | |
| --- | --- |
| | Any dispute arising out of your use of this website shall be subject to the laws and courts of Cyprus. |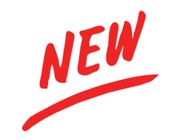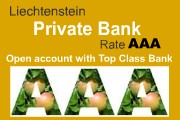 Tough security! High Yield! Friendly!
Open your account with AAA Private Bank.
More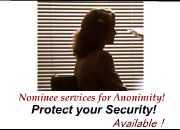 Protect your security!
... More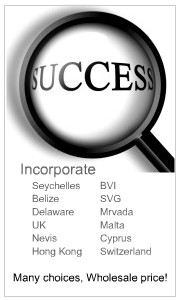 Many choices with wholesale price!
... More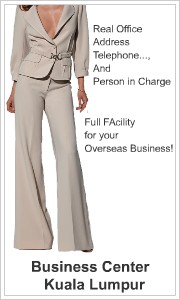 Easy set up your REAL Office!
for your overseas business!
... More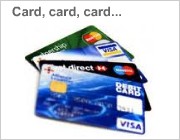 Card, card, card...
Infinity, World Signia, platinum...
... More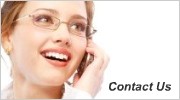 Contact us.