| | |
| --- | --- |
| | Proof of Address |

| | |
| --- | --- |
| | If you are overseas, Proof of Address is required. The details are on this page. |

| | |
| --- | --- |
| | What is Proof of Address? |
The Proof of Address is a document in which your name and address are indicated clearly.
Whenever you open a bank account or incorporation using our e-commerce service or business tools and security tools, your Proof of Address is required.

This document must be genuine and lawful, clearly indicating your name and address.

| | |
| --- | --- |
| | Which documents can be used? |
Different kinds of documents can be used as Proof of Address.
Normally, we accept the following documents:


* Electricity Bill, Water Bill, Telephone Bill
* Your Credit Card transaction report
* Bank Statements (e.g.account balance information)



Generally, any kind of public document can be used as Proof of Address: even a penalty letter from your local police department or any letter from court, as long as your name and address are clearly indicated.
But of course, letters with negative implications are not really recommended for Proof of Address. It is highly advised that you stick to the abovementioned documents.

No need to prepare more than one of these documents. One valid document will suffice as your Proof of Address.

| | |
| --- | --- |
| | Make sure your name and address are correct |
Your Proof of Address will be used as literally that.
Therefore, if there are missing information, the document cannot be treated as such.

Always make sure that your document contains at least your complete name and address.

| | |
| --- | --- |
| | Pay attention to the date |
Make sure that your Proof of Address was issued within three (3) months before the date when you launched your procedure.
Please check the date of your Proof of Address before sending it to us.

Some banks might accept your document if it was issued within six (6) months, but soon, most of these institutons will be adopting the three-month policy.
Therefore, it is highly recommended to stick to the three-month validity period. If the issuance of your document goes beyond the three-month window, there is a possibility that your application will be delayed, particularly if regulations change.

Please allot extra time for the delivery of the document.

| | |
| --- | --- |
| | Contact Information |
Normally, a copy of original document is required for Proof of Address.
Send us the copy of your original Proof of Address in soft (PDF format) or hard copy.

Delivery via courier is preferred.

| | |
| --- | --- |
| | Languages Supported |
Most procedures are done in English.
If your Proof of Address is in a different language other than English, you will need an English copy or translation of the document.

Normally, to solve this problem, you would have to prepare the translation by yourself. Moreover, the certification must be attached to the translation so that your is considered genuine and legit.
This also costs money and time.

However, this need not be a problem with Oobac, as we will also offer you our translation services.

Just send us the original document, and we will take care of the rest.

For more details, please visit the following page:

We support five languages: English, French, Chinese, Spanish and Japanese. If your document is not in any of these languages, we would like to request for your consent to translate it.

| | |
| --- | --- |
| | How do I know when certification is required? |
Oobac can also handle cases wherein certification of Proof of Address is required.
We provide certifications for bank documents, or other documents from the government or other institutions.

For more information, please visit the following page:

| | |
| --- | --- |
| | Proof of Address vs. Postal Address |
Your Proof of your Address is to be used as the confirmation of your address.
However, you can specify another address to which our postal mail should be sent.
With our system, you can provide several different addresses where the document will be sent after the procedure -- such as a hotel address (if you are on a business trip), company address, or another house address.

However, please note that the address on your Proof of Address must be your real and permanent place of residence.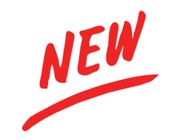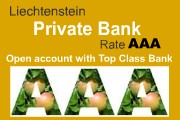 Tough security! High Yield! Friendly!
Open your account with AAA Private Bank.
More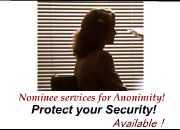 Protect your security!
... More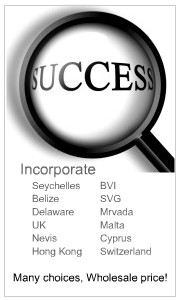 Many choices with wholesale price!
... More