| | |
| --- | --- |
| | Expand Your Business in Onshore! |
| | |
| --- | --- |
| | Lots of people have the misconception that doing their business in Offshore will bring more profits. In reality, the largest market is not in Offshore, but Onshore. If you ignore this simple fact, you will lose big opportunities. |

| | |
| --- | --- |
| | Onshore is Your Biggest Market |
If there is one important principle you can live by in the business world, itLs that most, if not all businesses are in Onshore, not Offshore.

Unless youLre dealing with some special or specific business, ignoring this simple fact will not get you success.

For example, when you are planning to sell cars and are targetting the Offshore market, you are risking a whole lot by doing so.

Famous Offshores like the British Virgin Islands has a population of 21,000. On the contrary, Japan, an Onshore country has a population of more than 100 million. ItLs not rocket science to see that the power of purchase is completely different.

If you want to attain success with your business, do not ignore this simple fact.

| | |
| --- | --- |
| | Launching Your Business to the Onshore Market |
People who use Offshore services have already conquered the Onshore market.

They use Offshore services based on their success in Onshore. Without success, itLs pretty much pointless to use Offshore services.

When you have the plan to go Offshore, the most important thing to worry about is how to get success and cultivate your market in Onshore.

The products and services of Oobac will act as strong, effective tools to expand your business. But if you ignore the abovementioned fact, all your plans will all remain as plans.

You need to carefully consider all the factors in Onshore countries, especially if you live in one. Make sure to create foolproof business plans if youLre planning to take on the bigger markets.

| | |
| --- | --- |
| | Onshore Companies |
When it comes to real business, itLs very clear that the most important thing to know is how to use Onshore companies.

Onshore is defined as countries just like your own - UK, US, Japan, France, Germany, etc.

Some of these countries implement strict law systems when you try to incorporate your company. Resident directors, shareholders or a physical office will be required, for instance.

But, there are some countries, states, or jurisdictions that have a more flexible law system, such as Delaware, Nevada and the UK.

When you want to go into the EU market, you will encounter several difficulties if your company was not setup in the EU. If you have a Japanese company, it is rather difficult, if not impossible, to get merchant account with EU banks.

This is true for most companies in Asia, South America, Middle East and Africa.

When you donLt have a merchant account in EU, you wonLt be able to use the low transaction fees provided by the Credit Payment Gateway in Europe. Your clients will be forced to use their own payment gateways with high fees if they want to purchase your goods or services. This is simply not acceptable. YouLll lose opportunities because of this, even if you have superior goods and services.

ThereLs a solution to this problem: You can set up a UK company. This will make your life easier.

Same goes for the US. If you want to open up a business in the US, itLs always better if itLs a US company.

Of course, all the abovementioned will only work if you have clear picture of your business. Without this, everything will be in vain. Consider carefully how you will enter the Onshore market with your products and services.

| | |
| --- | --- |
| | Regulations |
Offshore markets provide a business environment: one with more freedom and less regulations.

On the contrary, Onshore has a lot regulations and a tough business environment with heavy taxes to work with.

But we have to consider the simple fact that the biggest markets and powers of purchase are all in Onshore countries.

When you go into the Onshore market, you must remember to follow their regulations. If your business stands against those regulations, your business will surely fail.

Do not mix up Onshore and Offshore systems. Both have itLs own advantages and disadvantages.

Remember to abide by the rules of Onshore countries. This is fundamental to your success, so do not ignore or forget those rules.

| | |
| --- | --- |
| | Proper Taxes and Onshore |
Onshore countries have tax, while Offshore countries donLt. There, we said it.
Of course, the tax rates still vary in Onshore, and taxation systems are all different.
Remember that in any Onshore country, you have to pay the proper taxes.

More and more people want to avoid to paying taxes and just try to keep all their profits. To them, Offshore is the way to go - no taxes, no regulations. Offshore is a sweet deal when youLre looking to avoid paying taxes.

Do not intend to evade taxes that are due to you, be it Onshore or Offshore. Your business will not prosper if itLs built on a crime.

It is our duty to pay taxes in Onshore companies. Tax evasion is the crime in both Onshore and Offshore.

ItLs sad that many companies deal with Offshore businesses and do these crimes. We at Oobac do not support any of these activities.

What Offshore is offering is not to evade your taxes, but the opportunity to expand your business to the world.
ThatLs why there are less, or no taxes at all, and less regulations as well.

Choose carefully between Onshore and Offshore. Remember to follow regulations and pay your taxes properly. That way, you can attain success in your business.

| | |
| --- | --- |
| | Perfect Combination |
Countries that require tax are Onshore countries. On the other hand, Offshore countries require little to no tax.

People tend to pretend to set up their businesses Offshore to avoid paying taxes Onshore. This is a crime.

We have to remember that both systems are different - but we can make a way for them to work harmoniously and legitimately.

You have to come up with a way to combine OnshoreLs big markets and OffshoreLs superior systems.

| | |
| --- | --- |
| | Incorporate in the US |
When you are going into the US market, US companies are most effective.
US companies are easy to set up and inexpensive to maintain. This can act as powerful tool for your business.

But if you think that you can use Offshore tools for your company, you are misled. A US company is not an Offshore company. However, you can use Nominee.

When you have clear picture of your business, your US company can work accordingly.

| | |
| --- | --- |
| | Incorporate in UK |
The market of Europe is quite attractive because of its huge power of purchase and stable systems.
The EU (Europe Union) especially has one of the strognest influences in the market. When you have shares of the EU market, itLs easy to go to another countryLs market, like US, Canada, South America, Asia, Middle East and Africa.

But, to set up your company in EU is somewhat complicated, and it requires some fees. For example, Switzerland company has a great status all over the world, but their incorporation and maintenance fees arenLt cheap.

However, when you have a UK company, your problems will be taken care of - cheap incorporation fees and easy maintenance.

| | |
| --- | --- |
| | Using Nominee to Keep Security |
When you plan to expand your business to the world, keeping security is a matter of life and death.
If you have no security, your business will be on thin ice, even if it is doing well.

You can use the Nominee Service with effective protection to solve this problem. This is a legal method to solve your security issues.
We at Oobac can prepare the Nominee for you - itLs trustworthy and reliable, and there for you when you need it most.

| | |
| --- | --- |
| | Professional Consultants |
Even if you incorporate your company, nothing will happen if you donLt have any idea how to run the business.
Your business plans and your companyLs products and services are important, as well as having a clear picture of your business.

But if you donLt have any knowledge about destination countries, networks, or your target market, itLs virtually impossible to do your business.

The professional business consultants of Oobac can deal with all your problems. We have the experience of more than 25 years, and our clients get huge success in all aspects of their business.

| | |
| --- | --- |
| | Legal Licenses |
Getting the proper licenses is crucial for your business. Having a license allows you to penetrate your market. Without it, your business cannot operate.

Most people do not even know where to begin the process of getting their licenses. This is the problem.

Our professional consultants can help solve your problems fast, for a small fee. Our company can handle most licenses.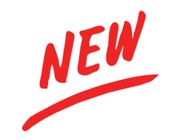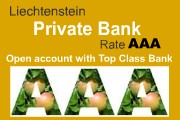 Tough security! High Yield! Friendly!
Open your account with AAA Private Bank.
More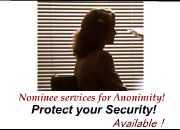 Protect your security!
... More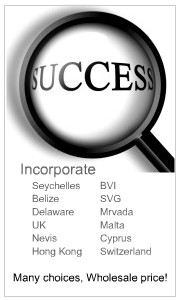 Many choices with wholesale price!
... More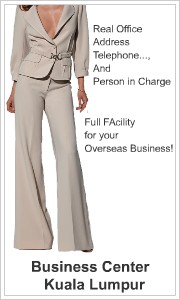 Easy set up your REAL Office!
for your overseas business!
... More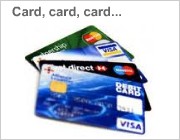 Card, card, card...
Infinity, World Signia, platinum...
... More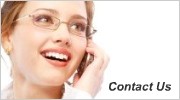 Contact us.