| | |
| --- | --- |
| | Nominee and Signature |

When you set up your company with Nominee Director, your security will be kept.

But in some business scene, there will be the problem with the signature because you use the nominee.

This page is the answer for this problem.


| | |
| --- | --- |
| | Owner will make Signature |
When your company is incorporated with Nominee Director, you can keep your security quite effective.
Your rights of the company will be ensured by legal documents called POA, or DoT

By these documents, whole right of your company belong to you. Means only you can deal with your company activity, not Nominee.

But, this means you have to make the signature on some contract with your real name. And sometime itLs not convenient with the risk of breaching your security.
Is there any way to avoid this problem?

The answer is YES.

| | |
| --- | --- |
| | Nominee and Signature |
You can ask your nominee to make the signature on the contract, invoice and other documents related to company activity.
After issuing POA, still nominee is your company director. When you authorize nominee to make signature, he/she can do.

Normally, one time, one authorization.
Nominee donLt have any rights to make his/her signature without authorization from you.
Only available when you authorize nominee for signature, as well as the countryLs regulation, in which your company incorporated, allowed.

| | |
| --- | --- |
| | Choose suitable Country |
Not all country allow the signature of nominee. Be careful to choose destination country when you set up your company.
If you choose wrong country in which nominee is not allowed to make signature by regulation, you will be stuck.

The countries in which nominee signature is allowed are Seychelles, Belize, Cyprus etc.
Especially Seychelles and Belize are good for this.

So, if you expect getting nominee signature on some business, much better you want to choose above mentioned countries for incorporation.

| | |
| --- | --- |
| | Due Diligence |
When you ask nominee his/her signature, we need to check whether your contract (or other documents) is legal, lawful with the law in destination country. Please note that each country has each law system. Sometime itLs not same from your countryLs law.

This check will be done by us, by lawyer or by the authority in the destination country according to related law.
Without this check, nominee will get the trouble as well as your company.

Also nominee canLt make the signature with some possibility to get loss of profit, reputation and trust.

If there is no problem of your contract (or other documents), nominee will do signature for your company.

| | |
| --- | --- |
| | Non Responsibility Letter |
When you ask nominee to make signature, you have to issue Non Responsibility Letter to nominee with your own signature.
Without this document, nominee canLt accept to provide his/her signature.

This document Oobac will prepare for you.

| | |
| --- | --- |
| | Required Time |
Required time of getting nominee signature for your contract (or other documents) will depend on the country of nominee (or the country in which your company was incorporated).
Normally, it will take 1 to 2 weeks (working day) include due diligence procedure above mentioned.
Delivering of original documents with nominee signature will take up to 1 week (working day).

| | |
| --- | --- |
| | Fee |
The fee for nominee signature is EUR 350 per one time, include due diligence procedure above mentioned.
Courier fee is required too.

| | |
| --- | --- |
| | Only available for the company by Oobac |
This service is available only to the company incorporated by Oobac and related companies.
Otherwise, we canLt accept.

| | |
| --- | --- |
| | When you never use Nominee |
This service is available only when your company incorporated with nominee service.
Otherwise, we canLt accept, of course.

| | |
| --- | --- |
| | Nominee is available for Company |
The system of nominee is available only for the company, not individual.

Sometime we have inquiries to use nominee for personal use. But this is not acceptable.
Because nominee system is regulated by destination country in which nominee is allowed by the law.
No individual canLt accept with this law.

| | |
| --- | --- |
| | When Many Signature is required? |
This service is quite convenient for you when you have the problem of signature.
But, still there is some difficulty.

For example, if you need nominee signature just one time per year, itLs OK.
But if you need many signatures on your company documents, it will be heavy burden with the fee mentioned above and due diligence procedure.
Also itLll take the time.

So, how to solve this problem?

We can offer you effective solutions as follows: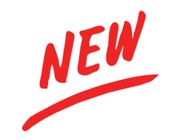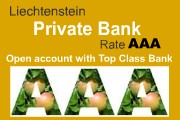 Tough security! High Yield! Friendly!
Open your account with AAA Private Bank.
More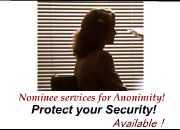 Protect your security!
... More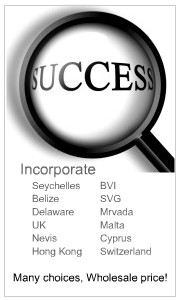 Many choices with wholesale price!
... More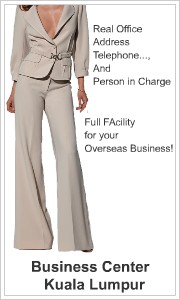 Easy set up your REAL Office!
for your overseas business!
... More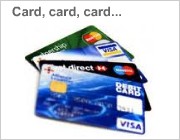 Card, card, card...
Infinity, World Signia, platinum...
... More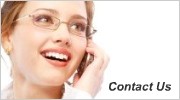 Contact us.