| | |
| --- | --- |
| | Getting a Real License |
| | |
| --- | --- |
| | Getting a license for your business is a must. If you donLt know how to get around this, please contact us. Our professional consultant will be happy to assist you. |

| | |
| --- | --- |
| | A License for Your Business |
If you want to start a business, a legal license is required for you to be able to operate. Without a license, your business is considered illegal.

But getting a license is not always easy, so some people try to look for loopholes, or engage in gray activities. As a result, they get into trouble and end all chances of setting up a genuine business.

Even if getting a license isnLt always easy, attempting to get one is worth it as your business depends on it.

| | |
| --- | --- |
| | Big Business Opportunities |
Without a proper license, your business will be considered illegal. With a legal license to operate your business, you have a real chance to prosper and make more money.

Without proper license, your license business will be illegal, simply.
On the contrary, when you have the license, you can do legal, legitimate, official business. And these business have the possibility to turn into Big Business.

| | |
| --- | --- |
| | Onshore and Offshore Ventures |
Oobac Group can help you attain a real business license for both onshore and offshore ventures, except in certain countries where obtaining this can be too difficult or expensive.

We can process licenses for most countries.
Especially, in some countries, almost all license from the government, or from Central Bank, we can handle.
These countries are famous with rapid development as well as many Expatriates live.

| | |
| --- | --- |
| | Real License, Real Business |
We intend to help you get a genuine license for the operation of your business. This is not a scam. While there are many other companies that intend to rip you off your money, we are here with the full intention of helping your business succeed.

In the past, some funny Offshore countries issued some "Bank License" which is not real license, but the appearance. They caused many troubles to the world, with their misunderstanding about Offshore business.
In the result, they have serious pressure from other countries. And now, that "license" canLt be used anymore.

Anyway, from common sense, itLs very funny that the "Banking License" can be issued with too cheap price. Also, itLs stupid if you believe this kind of "bank" is the real bank. Surely, your own funds is more bigger than the capital of this kind of "bank".

Oobac, and our Professional Consultant, never deal with this kind of "license".
What we mean is the REAL License.
This is the License for Real licensed business, with the cooperation from government and central bank, can expand your business to all over the world (some license is only for the inside of destination country).

Please do not misunderstand!

| | |
| --- | --- |
| | Acceptable Inquiries |
There is a preconceived notion that offshore ventures are illegal or are in the gray zone. Please note that Oobac does not tolerate these misconceptions.
There is some funny misunderstandings, or mis-imaginations, that when it came to.

We at Oobac believe that offshore ventures still present big business opportunities, should you go about it the right way.

We will base our deliberations on the viability of your business plan. Our aim is to support you in terms of getting a real license to launch a potential new business.

| | |
| --- | --- |
| | License Fees |
Fees vary depending on the kind of license you need to procure, the country that will issue your license and the difficulty of the procedure. Please contact us for more details.

We never issue license lists, countries and fees. We first require you to present your business plan, and once approved, we will then go into helping you procure yoour license.

| | |
| --- | --- |
| | Time Frame for Acquiring a License |
| | |
| --- | --- |
| | The time frame for acquiring a license varies, and it highly depends on the country of destination, the business situation of that country, and the kind of license required. It can be as short as 3 months or as long as 2-3 years. |
| | |
| --- | --- |
| | Face-to-Face Meetings |
If you get us to help you with your license requirements, you will be meeting with our top management to address your concerns and business plan. We will require you to send us a written business plan beforehand.

Meetings will be held in Hong Kong, Singapore, Auckland, Kuala Lumpur, Geneva, or other countries.

| | |
| --- | --- |
| | Meetings with Authorities |
Please understand that you may have to meet with the relevant authorities in your country of destination in order to acquire a license. These will usually be the heads of relevant institutions.

Your license may not fall through if your business plan is not viable or illegitimage, or if you donLt have enough funds to pursue the plan.

| | |
| --- | --- |
| | No to Third Party Transactions |
| | |
| --- | --- |
| | We do not tolerate third party transactions. We will only deal directly with you, the client. A third-party agent can refer to a family member, staff member, or even your secretary. |
| | |
| --- | --- |
| | Contact Us |
| | |
| --- | --- |
| | To get advice from our professional consultant, please visit the following page: |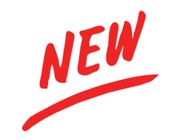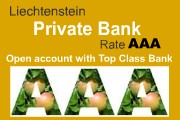 Tough security! High Yield! Friendly!
Open your account with AAA Private Bank.
More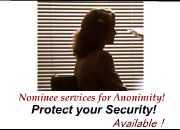 Protect your security!
... More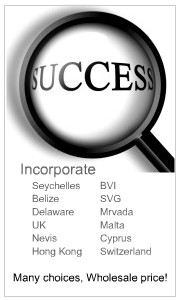 Many choices with wholesale price!
... More