| | |
| --- | --- |
| | Incorporate a Hong Kong Company |

Hong Kong, the administrative region of China, consists of a mainland portion located on the nation´s southeastern coast and about 235 islands. Hong Kong is one of the region which have most freedom for economic system.

As a trade center, its region´s economic system is known to be very permissive. Hong Kong values trade freedom and makes a very suitable environment for a business.

Price 2199.00 EUR
Courier fee: EUR 70.00



| | |
| --- | --- |
| | Outline of Hong Kon |
Hong Kong is located at the south of Mainland China, facing the South China Sea. Having previously been governed by the British, it was handed over to China in a formal celebration on July 1, 1997.

China´s communist society is in direct contrast to the capitalism Hong Kong is known for. The region was officially designated as the Hong Kong Special Administrative Region of China to maintain its independent system under China´s rule. This allows for continuous development with minimal influence from the communist mainland.

As one of the world´s financial centers, Hong Kong´s islands are filled by corporate buildings housing some of the most famous companies, including HSBC -- Britain´s flagship bank during its sovereignty in the region.

Today, Hong Kong´s economic system is one of the most liberal in the world.

| | |
| --- | --- |
| | Huge Trade Center |
As a trade center, Hong Kong features business-friendly laws and with minimal taxing. Profit earned outside of the country are not taxed: however, income within Hong Kong has a tax rate of 17.5%. This makes the region ideal for offshore activities.

Moreover, Hong Kong does not tax capital gain income and does not exercise control over currency exchanges. The region guarantees its business owners trade freedom.

| | |
| --- | --- |
| | Incorporation Conditions |
Conditions for incorporation in Hong Kong are as follows:


* The name of Hong Kong company should be "xxxx Limited" (Unlimited company also available)
* At least one director and one shareholder are needed. One person can be both.
* Director/Shareholder can be resident outside of Hong Kong.
* Authorized minimum share capital is HK$ 10,000.
* Paid up capital is over HK$ 1 (means company can incorporate only by HK$ 1)
* Registered address in Hong Kong is needed (to be provided by Oobac)
* Company secretary is needed (to be provided by Oobac)
* Accounting and auditing are required.

| | |
| --- | --- |
| | Incorporation Package |
Our company formation package in Hong Kong includes:


* Preparation and filing of the necessary paperwork for registration.
* Provision of Initial Subscriber.
* Obtaining of the original Certificate of Incorporation.
* Memorandum of Association.
* Articles of Association.
* Resolution of the appointment of a director and allocation of shares.
* Share Certificate(s).
* Company secretary.
* Government fees for the first year.
* Registered address and agent to comply with minimum local presence laws.


This fee mentioned in this page is calculate based on the capital for HKD 10,000.00. If you need more higher capital, there will be needed additional fee according the amount of capital. Also the courier fee is required for deliver important documents.

| | |
| --- | --- |
| | Renewal and maintenance fee |
Fees for renewing a Hong Kong company total to EUR 2199.00 and include the following:


* Business Registration Certificate Renewal
* Company Registry Annual Return Filing
* Registered Address Renewal
* Company Secretary Renewal



An accountant and auditor will also be needed, whose fees are subject to the company´s profits. This service can be provided by Oobac from only 1199.00 EUR.

| | |
| --- | --- |
| | Time for Incorporation |
When registering a new company, the time of incorporation can take up to two weeks. Buying a shelf company has a shorter waiting time of only one week.

A shelf company´s name can be changed upon purchase. In this case, the name change can take two weeks with an additional fee of 550 EUR.

| | |
| --- | --- |
| | Security Incorporation |
At least one director and one shareholder are required to incorporate a Hong Kong Limited Liability Company. One person can fulfill both requirements and there is no need to maintain a resident director and shareholder in the region.

By opting for a Nominee, you may incorporate a company without using your personal information in public records so that your security and confidentiality is maintained.

Please refer the details of Nominee Service in the following page:

| | |
| --- | --- |
| | Bank Account in Hong Kong |
Hong Kong´s banking systems are quite famous for their good infrastructure. Cash flows are not regulated and account holder information such as bank transactions are never disclosed to third parties.

Some of Hong Kong´s banking features are as follows:


* Reputable banking systems.
* Systems and procedures are clearly disclosed.
* Very low initial deposit of HK $3,000.
* Worldwide branches.
* Open to non-residents.



Oobac can handle opening both personal and company accounts in Hong Kong. Note that as a rule, a one-time personal appearance to the bank officer in the region is required. Subsequent transactions, however, can be handled from anywhere in the world.

| | |
| --- | --- |
| | Overseas Banking |
| | |
| --- | --- |
| | Private banks in central Europe are highly recommended for their state-of-the-art security and excellent banking services. You may choose to create an account with one of our suggested banks that don´t require personal appearances: |
| | |
| --- | --- |
| | Annual report and Tax procedure |
Hong Kong companies are required to report annual returns and pay taxes. The accountant and auditor to fulfill these requirements can be provided by Oobac, with fees depending on the company´s turnover.

Note that offshore income are not taxed and provided a legal reason, can choose to not disclose offshore income.

| | |
| --- | --- |
| | Related Services |
Oobac offers even more tools to enhance your company´s business activites and security.
For more details, visit the following pages: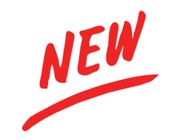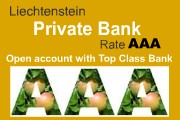 Tough security! High Yield! Friendly!
Open your account with AAA Private Bank.
More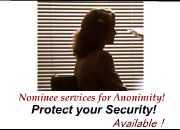 Protect your security!
... More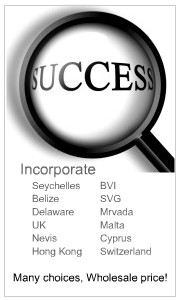 Many choices with wholesale price!
... More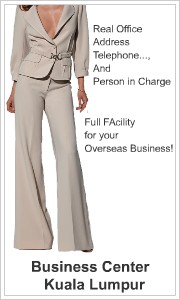 Easy set up your REAL Office!
for your overseas business!
... More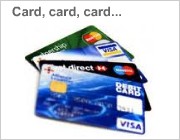 Card, card, card...
Infinity, World Signia, platinum...
... More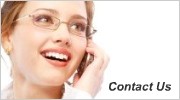 Contact us.