| | |
| --- | --- |
| | Payment by SwissMICSI |

| | |
| --- | --- |
| | Please make your payment by SwissMICSI. High secuity, cheap transaction fee and easy to use. |

| | |
| --- | --- |
| | SwissMICSI Payment |
Oobac is using SwissMICSI Payment Gateway for userLs security, quite cheap transaction fee and easy to use.
On SwissMICSI, any type of transaction can be used, include Credit Card Payment.

If you already have SwissMICSI account, please send us the fee by using transaction between accounts. Both non internet and mobile phone are available.

| | |
| --- | --- |
| | Already have SwissMICSI Account? |
Please choose "Are you SwissMICSI User?" from the menu of payment page, and make the transaction from your account.
Payment will be done within a second. Immediately we can start the procedure.

When you want to use your mobile phone, please send SMS to SwissMICSI. ThatLs all.
Our SwissMICSI account name is "oobac".

| | |
| --- | --- |
| | Open SwissMICSI account with Payment |
When you need to open SwissMICSI account in the same time you make payment to us, please choose "Open Free SwissMICSI Account, and pay".
Then you will get SwissMICSI account with FREE!

| | |
| --- | --- |
| | If you want to use Wire Transfer |
If you want to send the fee by wire transfer, please open SwissMICSI account at first. ItLs completely free, no minimum deposit, no monthly charge.
After open your SwissMICSI account, please wire some funds to your own SwissMICSI account through the banks, and send us the fee (our SwissMICSI account name is "oobac"). By using this way, you can keep tough security as well as safety of your own funds.
Please see the details in the following page: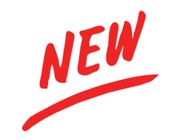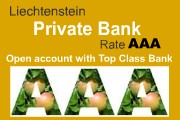 Tough security! High Yield! Friendly!
Open your account with AAA Private Bank.
More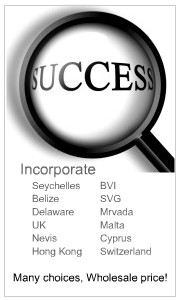 Many choices with wholesale price!
... More