| | |
| --- | --- |
| | Document Certification |

NOTE: We are currently unable to process this service
When you need to prepare documents for an overseas procedure, you need to get certification for your documents immediately. Without this, your documents will not be acceptable with to all institutions, except Oobac.


| | |
| --- | --- |
| | Why Certification is required? |
If you want to open a mobile wallet/bank account, your personal documents will be required -- such as a copy of your passport, ID card, proof of address or bank references.

All these documents will require certification for processing, to ensure that they are legit.
Most institutions require this because they also follow regulations such as the KYC Policy and Anti-Money Laundering Policy: as such, they will need to make sure that you are who you say you are.
This is why certification is required.

| | |
| --- | --- |
| | Language Problem |
Your proof of address is required for the procedure of incorporation, or opening a mobile wallet/bank account.
Accepted documents include your telephone bill, electricity bill, water bill, credit card statements and bank reference. In some cases, your driving license with your address and photograph is also acceptable.

The problem is..., if your documents is written by other language than English, no one can´t understand except you.
For example, if your telephone bill was written by Chinese, Japanese, Malay, Arabic..., the officer of Mobile Wallet/Bank can´t understand at all. Then your proof of address is meaningless. This is not the proof of address but some encryption letter!

So, you need to translate all your documents to English with your expence, at least your name and address.
And, moreover, you need to get another certification from the authority to ensure that your translation is correct and lawful. Surely, your situation will be more complicated, as if you are in the eternal circle.

| | |
| --- | --- |
| | Certification and Security |
Whether it´s a copy of your passport or your Proof of Address, your personal documents will be required when you want to open a bank account or to incorporate, using certification.

And if you get certification from public institutions, your record will be kept for a number of years specified by your country´s laws. This makes your personal information privy to others when the need arises.
This means that there is a security risk for your documents.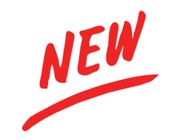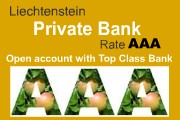 Tough security! High Yield! Friendly!
Open your account with AAA Private Bank.
More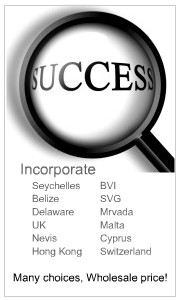 Many choices with wholesale price!
... More