| | |
| --- | --- |
| | Oobac Business Tools |

Oobac Business Tools is what you need to establish your presence in the world.

When you use our services, you can launch and expand your business to the world.


| | |
| --- | --- |
| | Problems of Going Overseas |
ItLs easy to say you want to expand your business all over the world. In reality, itLs very difficult, especially if you encounter problems.

Firstly, you have to prepare your budget. You need to spare some time to go abroad, and understand different cultures and customs. You need to evaluate the kind of staff youLll be getting in that specific country. No one knows exactly what kinds of problems are waiting for you.

Preparing for your business means preparing yourself too. You need to find yourself a place to live. After youLve done that, you need to look for the best office location. You need to prepare the little things like setting up telephone lines and Internet. You need to find other companies and people who can help you and your business.

The first few months are the hardest. YouLll be struggling as you get your dreams on the way. The last thing you want is for those dreams to come to a screeching halt.

The next big thing to worry about is finding the right people for your business. ItLs easy to find people who will tell you things you want to hear. Things like...

"Yes, I can definitely help you!"
"ThatLs no problem at all!"
"I can do anything you tell me to."
"I have the ability to do all those things and finish in time..."

And get nothing done like promised.
Instead, they spend their time thinking when their next day offLs going to be, or where they can eat lunch. It goes to show that doing business in a different country is difficult. It has brought even the most experienced businessmen to back away and leave angry and disappointed.

Keeping your companyLs presence in one country will bring you less headaches than bringing it all over the world. Imagine yourself in the given situations above. Will you be able to stand it?

ThereLs also one big problem to face: getting a visa. You may not have problems if the government or the officers working in it are honest. But if theyLre not, you are sure to encounter difficulties.

You endure all these struggles just to find out that itLs all in vain... Oh, the madness of it all!

| | |
| --- | --- |
| | Solutions to Your Problems |
Are there any solutions to any of these problems? Is there any way to not get entangled with these ridiculous situations?

Absolutely.

You can choose to use professional office services. However, itLs is fairly expensive, as they know what happens when you try to set up your own office. You might as well give up on setting your office overseas.

If you use Oobac Business Tools, say goodbye to all these problems as weLll help you set up your business in no time.
We can prepare telephone numbers from 57 countries, business addresses in 14, and through in a live operator to handle all your calls.

When you get your own Payment Gateway, your business will expand in an instant.

All Oobac service fees are affordable.

In just a few days, maybe hours, you can set up your presence in various countries.

Make do with a small budget, less stress and little to no headaches!

Lastly, no more slacking, lazy staff to worry about!

| | |
| --- | --- |
| | DID Telephone Numbers in 57 Countries |
DID means Direct Inward Dialing, a telephone number in each country.
This is a real number, not virtual one.
When you keep DID number in different countries, you can set up your presence immediately.

No complicated procedures, no need to understand rules in other countries and no need to worry about to setting up a real office to get a telephone number.
Moreover, calls to DID numbers can divert to anywhere in the world for FREE!!!

| | |
| --- | --- |
| | Get Your Business Address |
A business address is a real address which can be dedicated to business or personal use.

Oobac provides addresses in 14 countries/cities in the world. Once you get this address, you can do your business immediately. Use the address for your business cards, web sites, etc.

When we receive your postal mail, we will divert it back to the address you previously provided.

Normally, one business address is enough, but if you ever need more, we can prepare more anytime.

When you get a DID Telephone number, thereLs no need to worry about your business.

ItLs a lot cheaper, plus, you wonLt need to get any kind of visa.

| | |
| --- | --- |
| | Live Operator |
Our Live Operator Service uses actual operators to take on and return phone calls for your business. Messages from your clients will be sent you immediately, through email or other means. We do not use a machine. Our professional staff will handle aspects of your business as if they are your own staff.

Keeping this service will help your business expand with little cost to you.

Of course, your security is ensured without question.

| | |
| --- | --- |
| | Payment Gateways |
A Payment Gateway is the key point to expand your business, especially for online businesses. If you have good one, your turnover will be increase automatically.

Payment gateways must be friendly, convenient, easy to understand, and accepts various credit card options. As expected, they should also be trustworthy, reliable and honest.

OobacLs payment gateway is provided from Switzerland, supported by more than 10 reputable banks in Europe, and offers the newest technology and easy management.
Please see the following page for more details: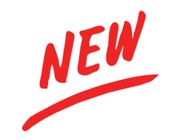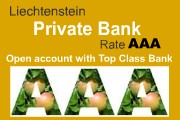 Tough security! High Yield! Friendly!
Open your account with AAA Private Bank.
More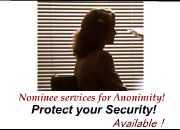 Protect your security!
... More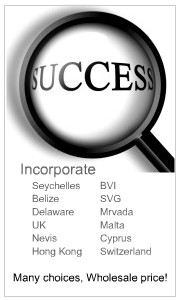 Many choices with wholesale price!
... More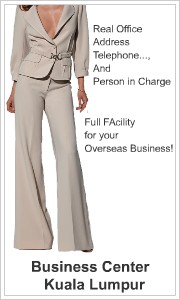 Easy set up your REAL Office!
for your overseas business!
... More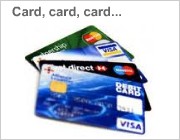 Card, card, card...
Infinity, World Signia, platinum...
... More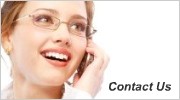 Contact us.