| | |
| --- | --- |
| | Incorporate a Belize Company |

Belize is a small Caribbean nation located in Central America, flanked by Mexico on the northwest side and Guatemala on the western and southern sides.

Belize IBC is designed to be both cost-saving and attractive in its flexibility. Belize Law contains provisions for each individual´s freedom, and most important of all, the confidentiality of commercial transactions.

Price 599.00 EUR
Renewal fee: EUR 599
Courier fee: EUR 70.00



| | |
| --- | --- |
| | Outline of Belize |
Belize is a small Caribbean nation located in Central America, flanked by Mexico on the northwest side and Guatemala on the western and southern sides. Formerly known as the British Honduras, the country came to be known as Belize in June 1973.

Belize has been an independent nation since 1981 with a population numbers to approximately 250,000. Its capital shifted from Belize City to Belmopan in the 1970s. While Spanish is widely spoken, English is the official language.

Its government structure features a parliamentary democracy and constitutional monarchy. The Cabinet is led by the Prime Minister, who serves as the head of the government along with his cabinet ministers, who usually hold elected seats.

Queen Elizabeth II, represented by the Governor-General, is also a member of the Cabinet.

Belize is known for its political and economic stability with its legal systems based on English Common Law and local statute. Its currency is the Belize Dollar -- pegged to the US Dollar with a rate of BZ $2 to US $1.

The Offshore Company (IBC, International Business Company) is a tax-free and exchange control-free Limited Liability Company, incorporated under the laws of Belize: however, all of its profit-earning activities are conducted offshore.

| | |
| --- | --- |
| | Merits of a Belize Company |
Belize IBC (International Business Company) is designed for cost savings. No minimum capital requirements, audited accounts, annual returns, local directors, secretaries, or even annual general meetings are called for.

Incorporation requires only one director and one shareholder. Bearer shares or registered shares, and voting or non-voting shares are optional. Authorized share capital may or may not have a par value.

To maintain strict confidentiality, there is no requirement for public disclosures or annual filing of accounts. Other key features of Belize Law are:


* No Government License Fee for tax Exemptions
* No requirements for financial reports and annual returns
* Incorporation requires only one director and one shareholder
* Nominees are accepted
* Belize IBC is manageable from all over the world
* Opening a bank account is easy with Liechtenstein, Seychelles, Mauritius, etc.

| | |
| --- | --- |
| | Get Licensed |
| | |
| --- | --- |
| | Belize is one of the most popular countries to acquire a business license despite the long process. A company in Belize, however, will give you the advantage of expanding your business with a legal license. |
| | |
| --- | --- |
| | Minimum Authorized Capital |
There are no minimum capital requirements -- though we recommend to incorporate with an authorized share capital of USD 50,000 with a par value of USD 100. Higher capitals are also accepted: note that in these cases, the business license fee are increased.

Authorized Capital is not the same as Paid Up Capital, so this amount may not need to be produced.

Changing the amount of capital can also be done. For instance, you may increase your capital from USD 50,000 to USD 500,000 with the necessary license fee.

| | |
| --- | --- |
| | Procedure |
Some parts of the incorporation procedures of Belize IBC (International Business Company) are as follows:


*
Preparation and filing of all necessary paperwork to register the company
*
Provision of initial subscriber
*
Acquisition of the original Certificate of Incorporation, Memorandum of Association, and Articles of Association
*
Appointment of a director and the allocation of shares
*
Production of Share Certificates and Transfer Forms
*
Provision of a registered addressed and agent to comply with local presence rules

Registration fees are payable to the Belize Government. Incorporation fees are calculated based on a capital of USD 50,000. For higher capitals, additional fees will be called for depending on the amount.

| | |
| --- | --- |
| | Renewal and Maintenance Fee |
Though taxes are non-existent in tax havens jurisdiction such as Belize, the government will require a renewal fee from each of its companies. This serves as the source of funds for the local government.

All government fees for the first year are already included in the aforementioned requirements. Subsequent years will call for an annual payment of a maintenance fee amounting to 599 EUR (inclusive of government fees and renewal procedure fees).

| | |
| --- | --- |
| | Time for Incorporation |
| | |
| --- | --- |
| | Incorporation only takes two weeks. Corporate documents are delivered to you one week after obtaining the Notary Public Certificate and Apostille. |
| | |
| --- | --- |
| | Bank Account |
Private banks in central Europe are highly recommended for their state-of-the-art security and excellent banking services. You may choose to create an account with one of our suggested banks:

Opening a bank account in Belize will also be very beneficial for your company, especially once you´ve acquired your business license:

| | |
| --- | --- |
| | Nominee Service |
While you can incorporate your company using your personal information, its risk is having your name, address, and other private information open to the public.

We recommend using our Nominee Service, wherein by using a Nominee Director and a Nominee Shareholder, your personal information need not be on public records that put you at risk.

For further details on the Nominee Service, refer to the following pages:

| | |
| --- | --- |
| | Issuing Nominee Share |
| | |
| --- | --- |
| | By availing of our Nominee Service, you get the exclusive benefit of owning shares without having to use your real name. Again, your personal information will remain confidential and unrecorded so that your business is always secure. |
| | |
| --- | --- |
| | Related Services |
Oobac offers even more tools to enhance your companys business activities and security.
For more details, visit the following pages:

| | |
| --- | --- |
| | Update 16-04-2018: |

Three (3) important changes in Belize IBC Amendment Act 2017
In order to meet the requirements of OECD white list and go into compliance with FATF, Belize has amended its IBC Act2017 that were adoptedon July 21th. This includes registers of directors and beneficiary owners as well as the abolition of Bearer Shares.

Abolition of Bearer Shares
The existing Belize companies that do not have the MAA amended prohibiting the issuance of bearer shares will have time only till 1stof July 2018 to change their MAA. Otherwise, they will be fined $5000.00 for each day that they do not comply.

Register of Beneficial Owners
In the new regulation, companies required to register the information of beneficiary owner at the Registered Office of the company. It should be taken into account that the information will not be published in public.
It is not required the information of UB to be filed with government. This is only for current beneficiary owner and does not include the historical records of previouse beneficiary owners if any.
This is mandatory that the director of company should keep the latest and currect information of Beneficiary owners. Otherwise a company will be fined $500 for each day that the contravention continues. The director of company who permit this contravention will be fined in same way. Providing false and misleading information will be against the regulation and a persn who commits such offence will be fined around $50 000.


Register of Directors It is compulsory to register the information of all directors and keep a register of directors at the Registered Office. A company that do not provide or perform such requirement will pay a penalty of $25 for each day that the contravention continues.

Please contact us to avoid any problem in future.

| | |
| --- | --- |
| | Update 20-01-2015: |
| | |
| --- | --- |
| | effective 01-01-2015, companies that are registered in Belize must be renewed on every january. |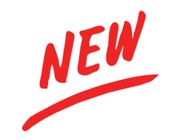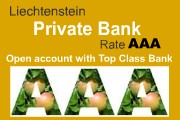 Tough security! High Yield! Friendly!
Open your account with AAA Private Bank.
More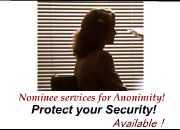 Protect your security!
... More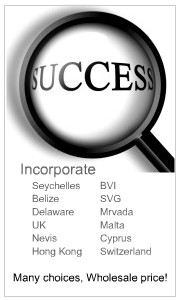 Many choices with wholesale price!
... More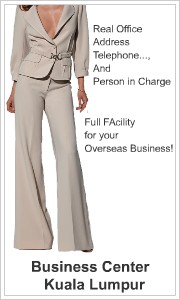 Easy set up your REAL Office!
for your overseas business!
... More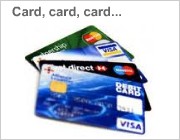 Card, card, card...
Infinity, World Signia, platinum...
... More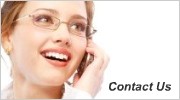 Contact us.