NOTE: We are currently unable to process this service


| | |
| --- | --- |
| | Open a Private Asset Management Account |

As like as there are two types of bank, commercial bank and private bank, asset management has two types, too.
One of this we called PAM (Private Asset Management) for powerful private asset management service.

We are proud to inform you that Oobac can open PAM account. The level of trust may be topmost, with amazing achievement and tough security.

Price 5,750.00 EUR
Courier fee: EUR 110.00



| | |
| --- | --- |
| | What is PAM? |
Nowadays, whole banks in the world have too many regulations, such as anti money laundering and anti terrorism policy... Even difficult to deal with own money sometime.
In this situation, asset management service are expected with more effective service.
Especially, PAM (Private Asset Management) service is quite effective with flexible way of investment, amazing achievement, tough security, perfect asset protection, transparent system.

Opening PAM Account is difficult. But we, Oobac, can support more easily.

Please be advised that PAM Account is not for normal person, but for richest person. PAM has heavy regulations for accepting clients, with too many documents have to be issued from you. But if you get the cooperation of PAM, you will have stable basement even for your next generation.

| | |
| --- | --- |
| | Tough Security and Achievement! |
PAM (Private Asset Management) is consisted by main financial institute which is as the core of PAM, with many banks, trust companies, investment companies, law farms, accountant farms etc. This is not simple company, but conglomerate.
With this huge facility and capability, they are doing effective job.

Special feature is that they have their own regulation and standards for investment, keeping asset, increasing asset as well as security.
Itīs somewhat similar with Switzerland regulation, but different. More effective for user protection.

Your asset will be protected 100%. No need insufficient public system.
Your security will be kept 100%. Itīs utmost security tools in the world.

And, their achievement is amazing, really.
Unfortunately, we canīt reveal their achievement on public page, but you can see the result easily after you open the account.

| | |
| --- | --- |
| | Asset Protection |
Your asset will be protected 100%.
If PAM make mistake and you get damage, itīll be compensate 100% by PAM.
Please note that the damage caused by you is exception, of course.

Also, your asset and PAM asset is separated completely, never mixed up.

| | |
| --- | --- |
| | Many Ways of Investment |
There are many ways of investment.
When you want to follow the way of PAM, you can depend on them. If you have specific way of investment, PAM will follow you with tight security.
Itīs depend on your decision.

| | |
| --- | --- |
| | Condition of Opening Account |
To start due diligence procedure with PAM, more than EUR 10 million is required.
Below this amount, due diligence procedure never be initiated.
Please note if you fulfill this condition, but this amount is just for starting due diligence procedure. Frankly, itīs quite high standard.

Due diligence is somewhat strict, too. You will be asked many questions include your future plan and your personal ability.

So, this means even if you are richest person in the world, there is no guarantee you will accept as PAM user.

| | |
| --- | --- |
| | Account for Offshore Company |
Opening the account for Offshore Company using Nominee is no problem.

Sometime, you will be asked to set up Offshore Company for keeping your asset with more effective way.

| | |
| --- | --- |
| | Required Amount |
Initial deposit will be more than EUR 10 million at least.
This amount is similar to some private bank in Switzerland.

Please note that PAM will consider your possibility and future, not only with the amount of money. So, if you have this amount of money, but no guarantee of being accepted as one of user.

If you are refused, unfortunately, the fee of Oobac you already paid us will be refund immediately.

| | |
| --- | --- |
| | Due Diligence and Interview |
Due diligence procedure will be initiated from checking your documents at first. Prepare all required documents, include your business plan, the future vision of your family, the plan of your own future, the achievement of your past.

When you pass first step, you will get interview with management of Oobac.
After you pass this interview, you will meet the person in charge of PAM for further interview.
And when you pass this final interview, you will be accepted to open the account.

One exception that if Oobac can issue recommendation for you, which means you had passed all requirement and regulation, you will be accepted without meeting with the person in charge of PAM.

| | |
| --- | --- |
| | Internet Banking System |
Internet Banking facility is available. But you canīt make the transaction online.
Just you can check your account balance, avoiding all risks on the inter net.

Your transaction can be done with telephone call with the document of wire transfer instruction, or visiting PAM directly.

| | |
| --- | --- |
| | No issuing a Card |
PAM never issue any types of card, include credit card and debit card.
The reason is simple.
If you need to be issued some card from PAM, you will be considered that you donīt have enough status as PAM user. Simply, you are not acceptable.

If you need some cards, please ask some banks you are dealing with.

| | |
| --- | --- |
| | Maintenance Fee and Charge |
The details of account maintenance fee and other charges, you can ask PAM directly after you are accepted.
We have no authorization to inform fee table to the public.

Please be advised that the fee of PAM will be slightly high compare than other banks.
If you are too concerned about the fee, we should not recommend you to PAM.
Or, if you only consider about the charge, you will be refused to open account with PAM.

Itīs no matter whether the charges of PAM is high or low, because you will get more good performance with PAM, and no need to consider about the charge with good income.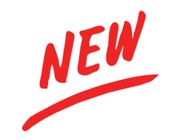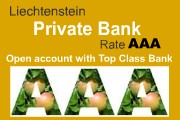 Tough security! High Yield! Friendly!
Open your account with AAA Private Bank.
More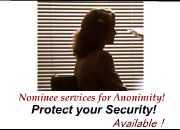 Protect your security!
... More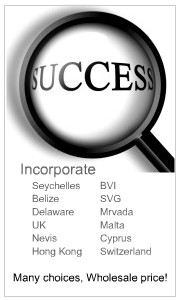 Many choices with wholesale price!
... More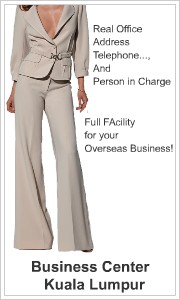 Easy set up your REAL Office!
for your overseas business!
... More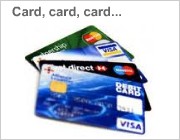 Card, card, card...
Infinity, World Signia, platinum...
... More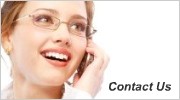 Contact us.