NOTE: We are currently unable to process this service


| | |
| --- | --- |
| | Asset Management Information |

| | |
| --- | --- |
| | Asset Management is a Financial Company providing professional service with the way of investment, as well as tight security. |

| | |
| --- | --- |
| | Professional Service |
Asset Management is the financial company providing professional service with the way of protecting, increasing of your asset, literally.

Asset Management cover many range of service for this purpose, more than normal business range of banks.
From the normal way of investment such as to funds, bonds, stock market..., to the specific way to make investment to real estate, precious metals, pictures, jewels, oil and gas, venture companies, M&A, as well as the way of inheritance... The service will expand according to your demand.

Asset Management has strong relationship with the banks, stock exchange companies etc.
There is special type of Asset Management called PAM (Personal Asset Management), which has own banks, equity companies, investment companies, law farm, accountant farm..., and doing powerful investment to all over the world with good result.
| | |
| --- | --- |
| | Financial License |
Asset Management company need a license issued from a government, need to follow the instruction and regulation of each country.
No one can do this activity without license.

The reason is very clear that Asset Management activity require specific knowledge and experience for handling huge amount of asset, although each asset management company has different skill and purpose as like as the banks in the world.
Oobac will introduce you powerful, trustful Asset Management with good history and amazing achievement.

| | |
| --- | --- |
| | Private Asset Management |
Private Asset Management will be called as PAM, normally.

Banks have two types as commercial banks and private banks. As like as this, Asset Management has two types called Normal Asset Management and Private Asset Management.

We can see Normal Asset Management in many place.
This type of Asset Management gather the investors from public, using this funds for their activity. Some are targeted just to stock market, some are providing specific financial goods such as many types of funds.

On the contrary, Private Asset Management is completely different.
They never accept the clients from public. Their clients come from rich family which has long history, generation to generation. Normally, their circle is closed and quite difficult to get new account if you are not belong to these family.
Almost all person donīt know a fact that there is strong asset management service called PAM, because they donīt like advertisement to the public, refuse to keep too many clients, donīt like to be known their name. Simply because they are no need to do this kind of "normal" activity, for they already have the clients enough for their service. Even to contact them is almost impossible.

PAM cover all aspects of asset management service. Keeping your funds, investment, advice, researching and analyzing market condition, issuing information related their service...
They are independent completely, doing their activity in all over the world. In some case, their own asset is more than a budget of small country.

Also, with the advantages of using offshore, their investment way is always keeping freedom together with strong risk management.
And their achievement is quite amazing.
Please see more details in a following page:

| | |
| --- | --- |
| | Swiss Asset Management |
Swiss Asset Management has different feature compare from other countryīs one.
That is..., strong user protection and professional service dedicated only to asset management service according to Switzerland financial regulations.

To make assure of this activity, Switzerland government issue strict regulation and license system. This system consisted four layers at least, and doing effective activity day and day. The staff of Swiss Asset Management company, from CEO to normal admin, is obliged to get instruction from Switzerland government. Without this they canīt do their activity.

In other words, Swiss Asset Management is real professional assured by the government with tough competition. This is why there are superior services of Asset Management in Switzerland.

Oobac introduce one Asset Management Company who has good reputation and achievement. Details are in the following page: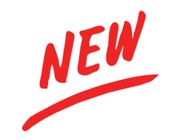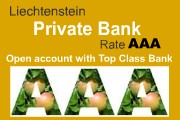 Tough security! High Yield! Friendly!
Open your account with AAA Private Bank.
More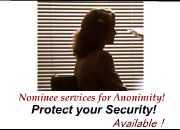 Protect your security!
... More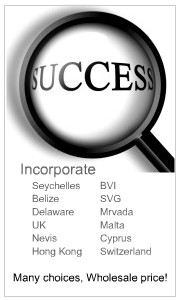 Many choices with wholesale price!
... More