| | |
| --- | --- |
| | Forex Trading and how to make profit |

Forex (FX) Trading has the possibility to increase your asset. But there is always a risk and too many regulations....
Here we introduce the way of more freedom, get advantage of MAM and license.

| | |
| --- | --- |
| | What is forex? |
The foreign exchange known as Forex, FX, or even currency market is the largest market in the world. This is the market where you can buy and sell different currencies and make a profit of these exchanges. In fact, in this large decentralized market the average daily trading volume is more than $5 trillion.
The best characteristics of Forex are as following:



| | | |
| --- | --- | --- |
| | | The hugest trading volume with high liquidity. |

| | | |
| --- | --- | --- |
| | | It can be done in any places in the world. |

| | | |
| --- | --- | --- |
| | | It can be done 24 hours a day except weekend. |

| | | |
| --- | --- | --- |
| | | There are many factors can affect the rate which you can consider for your trade. |


Indeed, many companies and individuals make a profit in this market place. For example, George Soros a very famous guy made a billion dollars in one day. Please note that this is very risky environment and traders may a substantial part of their investment especially beginners. If you are new in this market, it is better to start with test accounts or get advantage of Multi Account Management (MAM) facilities
| | |
| --- | --- |
| | Forex for US, Japan, and Singapore residents |
Unfortunately, US, Japan and Singapore residents are not allowed to open Forex(FX) account overseas. They only can open do this trading inside their own countries with regulated forex companies. Thus, the current accounts will be closed eventually if you do not have required documents.
They have blocked the freedom of trading. It can be acceptable if they force this regulation in their own country. But they force other regions to follow their rule.

How to solve this issue?
Currently, it is very simple and legal for Japanese and Singaporean individuals. They only need a Proof of Address out of these countries or trading as a company. Please contact us if you are a resident of these two countries and need our help regarding this matter

Please note that we do not have yet any solution for US residents due to their own regulation.

| | |
| --- | --- |
| | Forex and banking system |
It is true that most Forex dealers are banks. In reality, banks are creating a number of small companies who deals with huge amount of money in Forex.
The problem is that recently (Almost in the middle of 2016), the japan government black listed a few very famous and world well-known Forex companies. So, some of small banks are not willing to provide services for Japanese who like to do Forex.
Thus, it is very important to choose a suitable bank for yourself when you are going to have transactions with forex companies.
We can help you to select the most suitable bank for your forex trading. Please contact us and get the best options.

| | |
| --- | --- |
| | Multi Account Management(MAM) |
Multi Account Manager (MAM) is designed for professional traders to manage multiple account under a single master account.
It is very difficult for those who do not have enough experience in Forex to get profit of their trading. In MAM they can get the same result as professional traders by connecting their trading account with them.
The MAM masters only perform the trading on behalf of investors (beginner traders) as they do for themselves. This can be operated without depositing fund in their account. The most important is that investors (beginner traders) are the only people who can withdraw or deposit the fund. Thus, the biggest feature of MAM is safety, security, and transparency. investors (beginner traders) can check their own account anytime and withdraw it as their wish.
We have a strong relationship with a few experienced forex traders who are managing many accounts. With these traders you are able to get the profit of up to 40% per year. If you are new in trading and would like to minimize your risk, we can introduce you to some of these traders. Please contact us to get more information about our MAM partners.

| | |
| --- | --- |
| | Forex License |
| | |
| --- | --- |
| | If you are a professional Forex trader and would like to have your own Forex company, Please note that there are a few countries would provide such a license. Please contact us to get more information about Forex licensing |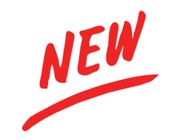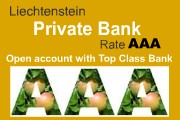 Tough security! High Yield! Friendly!
Open your account with AAA Private Bank.
More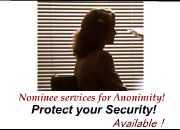 Protect your security!
... More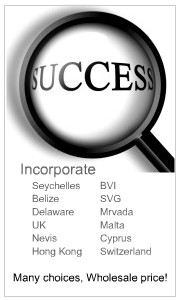 Many choices with wholesale price!
... More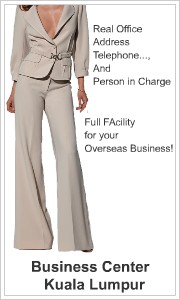 Easy set up your REAL Office!
for your overseas business!
... More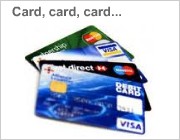 Card, card, card...
Infinity, World Signia, platinum...
... More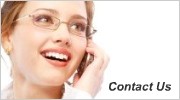 Contact us.